Anita Fosen – Writer and Editor at Kabono
Anita Fosen is part of the content team at Kabono as a writer and editor. She has been working as a writer for more than 10 years and also has many years of experience with iGaming specifically. With a journalism degree and expert knowledge of online gambling, she aims to share informative content that is easy to understand. Learn more about her in this introduction!
A Seasoned Writer
Hello! My name is Anita Fosen. I am from Norway but have lived abroad for more than 10 years. Currently, you will find me located in Spain!
I hold a BA in Journalism from the University of Roehampton, London and today work as a full-time, self-employed writer, translator and editor. After completing my BA in 2017, I moved to Malta to start working in content. There, I quickly got introduced to the world of iGaming – which is one of my main niches today.
I have worked with writing, editing, and planning casino-related online content in both Norwegian and English for several years now. I have read through thousands of reviews, guides etc and know precisely what makes for a quality article and what doesn't. I am therefore very happy to be part of the content team here at Kabono to support the creation of information about the best online casinos for UK players and beyond.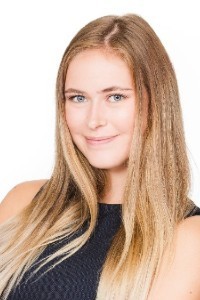 My Role at Kabono
Here at Kabono, I have joined the content team led by Robert Cohen to produce guides, reviews and articles for our readers. As a writer and editor, I get to use my journalism background to write and edit high-quality texts. Even though it is all about online casinos here at Kabono, there's lots of different content to be read – including weekly news articles and frequent casino reviews.
As an iGaming writer, I take responsible gambling very seriously. That is why I always aim to include all details – good and bad – and be 100% honest in my reviews and guides. I research all topics thoroughly and only publish content that I can vouch for.
Reviews and articles written by me will have my bio on top. If you ever have any feedback or questions, don't hesitate to contact Kabono. I'm all ears!
My Latest Posts