Online Casino Operators in the UK
In our top lists of recommended online casinos, you will find some brands that actually have the same owner and/or software solution.
Here we take a closer look at online casino operators and introduce you to some of the biggest ones UK players can come across.
What is an Online Casino Operator?
Online casino operators, also known as online casino groups, are who's "behind" an online casino. Sometimes it might be the actual owner of the casino(s), but more importantly, it relates to the software of the website.
Many businesses offer full online casino solutions where people can buy a "ready-made" casino, slap their name on it and have it up and running quickly. While that new casino might be independent as the only brand from that very owner, it might have the same design, game selection, customer support and more as many other casinos.
Many players don't realise that the casino they are playing on might be one of many from the same operator. So why does this matter? If you see each casino as an independent website, you will quickly get lost in the number of options available. But if you instead start looking at different operators, you can figure out which type of set-up, game selection, bonus offers etc you prefer and choose your new casino from that.
It is also worth knowing that often, you can only sign up at and get bonuses from one casino from the same operator/group. Therefore you want to make sure that you check out the "alternatives" before making your choice.
Online Casino Operators List
There are many established and new online casino operators and some are also known under different names. In this online casino operators list, you can see some of the most common and well-known ones:
Aspire Global International LTD
AG Communications Limited (UK)
Genesis Global Limited
L&L Europe Ltd
LeoVegas Gaming PLC
Markor Technology
Nektan UK Limited (now Markor Technology)
Novigroup Limited
N1 Interactive
One Click Ltd
Platinum Gaming Limited
ProgressPlay Limited
SG International N.V.
SkillOnNet Ltd
Videoslots Limited
Vivaro Limited
White Hat Gaming Ltd
Zecure Gaming Limited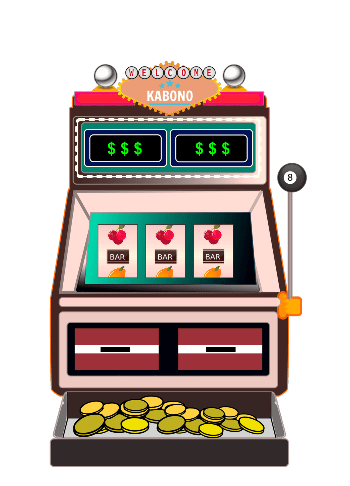 Best Online Casino Operators for UK Players
Not all the companies in the online casino operators list above offer casinos for British players. That is because the operator needs to have a valid license from the UKGC in order to legally operate UK casinos. We therefore want to focus on four of the largest online casino operators that are more relevant for players from the UK.
1. Genesis Global Limited
Genesis Global is a Maltese company that was established in 2014. Today, this operator offers more than 15 casino brands including Casino Gods and namesake Genesis Casino. The operator operates under valid licenses from MGA and the UKGC, though it is worth knowing that the UK license was suspended for a brief while in 2020. Genesis casinos are known for being modern, fun and innovative. Even though each casino has a similar setup and offering, strong themes make them all stand out in their own way.
2. Aspire Global International LTD (AG Communications Limited)
Aspire Global International is another big casino group that has a lot of online casinos under its operation. The company was established in 2007 and in 2009 the UK company AG Communications Limited was founded. That is the British sister company that holds a UKGC license and therefore operates the online casinos for British players. Many casinos from Aspire Global are quite different as the operator creates custom platforms and brands operate separately. Some casinos from this operator include Casiplay and William Hill.
3. Markor Technology (Nektan UK Limited)
Nektan Limited is a Gibraltar-based operator that also has a lot of online casino brands. In 2021, Nektan's B2B unit was acquired by the Gibraltar-based company Real-Time Strategic Marketing Limited and rebranded as Markor Technology. Therefore, you might come across some similar casinos stating that they are operated by Markor Technology or Nektan – both essentially being the same. Examples of casinos operated by this group include The Online Casino and PlayUK.
4. L&L Europe Ltd
A final large online casino group UK players might come across is L&L Europe. This company was founded in 2011 and has achieved a lot in 10 years. Today you will find eight L&L brands that are all available to UK players, including All British Casino and Hyper Casino. The websites all have some similarities but each casino comes with a unique theme and concept. There are also different bonuses offered – from no bonus to large welcome offers. Most of the L&L casinos also offer frequent cashbacks.
What Casino Operators Provide
Essentially, online casino groups are the ones who provide the software needed to offer an online casino. It might differ slightly from one operator to another, but generally, they are behind the most crucial parts of any online casino.
Licensing
While single casino brands can be audited and fined, it is the operator that gets a license. This means that an operator can get a license from the UKGC and then start setting up several brands under that license.
Website Design
Most online casino operators will have a similar website design for all of their casinos. This means that you might be able to start to recognise which casinos operate under the same group, as they will have a similar layout with the same menu solutions etc.
Game Selection
While casino operators are not the ones who develop and offer games (that is game providers), they are the ones who have deals with different game providers and therefore can offer the same type of games for all of their casino brands.
Payment Methods
Just like with game providers, online casino groups are also making deals with different payment method solutions. This means that all brands from the same operator will (normally) offer the exact same payment methods and terms.
Customer Support
Many casinos will hire their own customer support team for that specific brand, but some casino groups have "shared" customer support where a team on live chat or email helps out with queries from various brands from the same umbrella.
Bonuses and Promotions
Finally, bonuses and promotions are very important when it comes to online casino groups. Most operators will allow casinos to choose their own welcome bonuses, but the terms attached are normally the same. And after the welcome bonus is completed, casinos from the same operator normally offer exactly the same promotions, loyalty programs etc. This means that when you join in on promotions such as a leaderboard tournament, you are normally "competing" against players from other casino brands from the same operator. You will also normally only be able to claim bonuses from one casino under the same group.
FAQ
How can I find the operator of an online casino?

Normally you can find this information at the footer of an online casino website, where it will say something like "this casino is operated by X…". You can also check a casino's "about us" page or terms and conditions.

What does an online casino operator do?

Unless anything else is stated, the operator of a casino provides the license, games, payment methods etc of a casino. Essentially, it is the software needed to offer an online casino.

What are some examples of online casino operators?

Aspire Global International LTD, L&L Europe Ltd and Genesis Global Limited are all examples of online casino groups that operate various brands.