Virtual Sports Betting
If you are a fan of sports betting but get tired of waiting for the next match to start, virtual sports betting is the perfect alternative. With virtual betting, you get to bet on sports 24/7 thanks to virtual events. Betting on virtuals is a modern form of sports betting that many online sportsbooks now offer. Learn all about it and find the best virtual sports betting sites here!
Best Virtual Betting Sites for UK Players
Browse our list of the best virtual betting sites below, read our reviews for more information and sign up to start betting!

Lots of promotions and bonuses
Online since 1998
Sport, casino, live casino, poker and bingo
Minimum deposit £10. Minimum odds 2.00. Max bonus £30 in free bets. For new players only.
Full T&C's apply

Extensive selection of sports and events to bet on
Lots of promotions and offers
Payments can be completed at Betfred shops
Sports betting app available
Minimum deposit £10. Max bonus £30 in free bets and 50 free spins. Wagering requirement x40. For new players only.
Full T&C's apply
What is Virtual Betting?
Virtual sports are electronic simulations of sports. Inspired by real sports, fantasy sports and video games like FIFA, virtuals offer lifelike sporting software that can be watched through live streams. Virtual sports betting is the act of betting on such virtual sports. What this means is that you are placing your bets on the outcome of a football match or another sporting event that is virtually created and not actually a real event. The sports are totally computer-generated but normally based on real-life teams and athletes.
Online virtual betting is a modern form of betting that is available whenever and wherever you wish. As the games are not reliant on real players, they run all through the night and during off-seasons. No bad weather, injury, drug scandal, pandemic etc can shut down a virtual event. As long as the virtual betting software is up-to-date and offers a game at the moment, it is possible to bet on virtual sports.
Virtual betting can be done at sportsbooks that offer this type of betting or a virtual betting app. The games played can be streamed after or while placing bets. Often the games are played at a quicker speed than normal with new games every other minute or so. As the game is already prepared and determined thanks to RNG technology, it is also possible to skip to the end, re-watch highlights etc.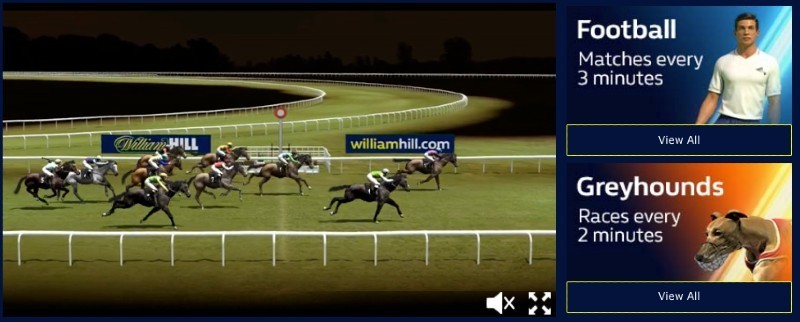 Virtual Sports vs. Real Sports
So how do virtual sports work compared to real sports? One major difference is of course the fact that virtual sports are computer-generated 3D games that are not real. In real sports, we are watching real players fight to win and there is no way of knowing what will happen. With virtual sports, the outcome is decided thanks to random number generator technology. There is still no way for players to know what is going to happen, but it is up to machine software instead of human output.
While some players might look at virtual sports as "not the real thing", there are many benefits of betting on this game type. Real sporting events come with a lot of restrictions as things can happen to alter, postpone or cancel them. The games are also only played at specific times of the day, week and year. Virtuals don't have any such restrictions and can be enjoyed at all times of the day, as the "players never sleep".
Virtual Sports to Bet on
Virtual sports betting combines online betting software and online games software. Developers such as Pragmatic Play and Playtech have developed their own software for offering virtual sports odds, placing bets and streaming games. This is a unique type of game offering that can currently be found at selected betting sites with virtual sports. Depending on the software and how extensive the offering is, you might come across the following virtual sports:
Football
Horse racing
Greyhound racing
Tennis
Cricket
Basketball and more
Virtual Football Betting
A clear sports betting favourite in the UK is football. With Premier League, Champions League, the World Cup and more, British players love to bet on their favourite team or player. And while there are many football matches to bet on each year, they aren't available 24/7. With virtual football betting, you can bet on the sport even when there is a break or lull. Betting on virtual football is a fun way to keep the football action going, with quick matches around the clock.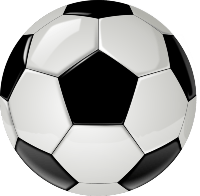 Virtual Horse Betting
Horse race betting is very popular in the UK, among other countries. With big races like the Grand National and the Cheltenham Festival, UK bettors are placing their bets on who will win. Such events are extremely popular but are of course only available for a few dates every year. Thanks to virtual betting, these events and other horse racing bets are available 24/7. At many sportsbooks, you can now enjoy virtual Grand National betting, with a live stream ready to watch.
Other Virtual Sports
Football and horse racing are often the most popular virtual sports offered, but there can also be many other alternatives to choose from. This can include virtual cricket, basketball, tennis, darts and much more. What is available will simply depend on the virtual betting software used and possibly topical events that are popular at the moment. Nevertheless, you never have to worry about running out of options. With new events starting every minute or so, there are always virtual bets available to enjoy.
Benefits of Virtual Sports Betting
Virtual sports have become an increasingly popular and profitable industry offering, and for good reason. The software is only becoming more advanced and virtual betting sites are booming. If you are not completely sold on the concept yet, we can assure you that it is both safe and entertaining to bet on virtuals.
Some of the many benefits of virtual sports betting include:
Play whenever and wherever you want. With virtuals, new games start every few minutes, around the clock. You can choose to bet live or before an event starts no matter the time of day.
Random and fair results. Unlike in real sports, there is no chance of a game being fixed or rigged. There are no players that can be paid off and the results are based on advanced RNG technology.
Enjoy grand events. You no longer have to wait until the start of the World Cup or Grand National. Often virtuals of such events are offered long before the real-life event – or simply all year.
Watch the action live. As games are streamed on different channels, you might not always have access to real-life events you bet on. But with virtual betting, you can always stream the game directly on the betting site, as the software includes both the stream and the odds.
How to Get Started with Virtual Betting Online
You don't need to be a sporting expert to bet on virtual sports. And what's even better is that since the events played are not real, you don't even have to keep up with sporting news. You can simply browse the available markets and bet as you like while watching the virtual event unfold.
Getting started with virtual betting online is really easy once you have found which sportsbook you wish to play at:
Create an account at the sportsbook of your choice that offers virtual sports betting
Make a deposit to be able to place real money bets
Open the virtual sports section and browse the odds available
Add betting markets to your betting slip and play it
Watch the virtual sports stream and see if you won anything
We have made the first step easy for you as we have already scoured the web for the very best sites for virtual betting. On this page, you can find our top list of virtual sports betting sites.
If you also want to check for alternatives yourself, you should always look for a "virtual" section or similar on the website. It is important to note that the software used to offer virtual sports betting is not the same as "regular" sports betting. Not all sportsbooks offer virtual sports as part of their game portfolio. At the same time, some casinos that don't offer normal sports betting sections can still offer virtual sports. But if there is no page dedicated to virtual sports or a virtual category in the sportsbook, it is likely that it is not offered.
How to Find the Best Virtual Betting Sites in the UK
With the growing popularity of virtual sports in recent years, more and more online betting sites are offering this unique form of betting. If you wish to dip your toe in sports betting but feel intimated by the real events, start with virtual!
Do you feel ready to get started? Then here is how you can find the best betting sites that offer virtual sports:
Browse the sportsbooks listed in this guide
Click to read our reviews for more information
Sign up at your preferred site
New Virtual Betting Sites Listed on Kabono
Virtual Betting FAQ
Throughout this guide, we have looked at virtual sports betting. This is a type of betting that might be new to some players and you might still have some questions about how it all works. Below, we have collected and answered some of the most commonly asked questions related to virtual betting. If you have any further questions you would like to ask, please contact us.
What is virtual sports betting?

Virtual sports betting is the act of betting on virtual sports. These sports games are inspired by real sports and events but are entirely computer-generated.

How does virtual sports betting work?

Virtual sports betting works just like normal sports betting; you can place your bets on any market you wish and hope it will happen. The only (big) difference is that you are not betting on real sporting events, but rather on computer games with random outcomes.

What is virtual football betting?

Virtual football betting is when you bet on the outcome of virtual football games. The games follow the same rules as real-life football games but are usually much quicker to finish.

How to win on virtual horse racing?

Winning on virtual horse race betting works just like real-life horse racing. Depending on the bet you have placed, you win if the market you bet on succeeds.

Does matched betting work for virtual sports?

No, since you are betting on an event that is not real, matched betting is not possible.

Is virtual betting fixed?

No, as long as you play at safe and legal betting sites, you can rest assured that the outcomes of the games are completely safe and legal too. Virtual betting is made possible thanks to software that uses random number technology to come up with the results.

Is virtual football betting fixed?

No. While real-life football events can be fixed (by paying off players/teams), virtual events are 100% fair and never fixed, thanks to virtual sports betting software based on RNG technology.
Are you ready to get started with virtual betting?
Head back to the top of this page to check our list of the best virtual sports betting sites for UK players.