Online Scratchies
With online scratchies, you can scratch for prizes in a quicker, easier and grander format than ever before. The prizes are larger, the themes are more varied and the fun is waiting right at your fingertips. Find the best UK casino sites for playing this instant win game category from our top recommendations below and keep reading to learn more about how online scratchcards work.
Best Online Scratchcard Sites 2023
Introduction to Scratchcards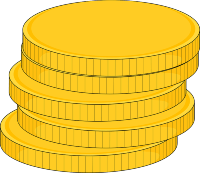 Scratchcards are a game of luck where players scratch a surface to reveal prizes and symbols. The gameplay is very simple: if you reveal enough of the same symbol or number, you win the prize equivalent of that symbol/number. In the UK, scratchcards are often referred to as scratchies or scritchies and can be bought from the National Lottery for gambling purposes.
Scratchcards are originally a physical game category where players buy a physical card and use a coin or similar object to scratch on the plastic surface to reveal the result. But in recent years, scratchcards have also made their way online. Today, online scratchies can be played virtually at many online casinos.
How To Play Scratch Cards Online
With the introduction of online scratchies, it has become easier than ever before to scratch away for some big wins. Instead of having to visit a local lottery stand or kiosk to buy your physical scratchie – that creates a mess when you start scratching it – you can play virtually from an online casino. Here's how you do it:
Sign up at an online casino that offers online scratchcards (see the list at the top of this page for our best recommendations)
Head to the game selection and browse the scratchies available
Click to open a game
"Scratch" the card with your mouse, or finger if you are playing on mobile
See if three or more of the same symbols appear to reveal a win. Alternatively, the card might simply show you if you won something or not
Online scratchcards basically work the same way as physical scratchies, but in an easier format with instant wins. The game will have clear explanations on how you win and wins are instantly credited to the bankroll of your casino account.
PS: We also have a dedicated beginner's guide to scratch card games.
Winning on Scratch Cards
Different scratchcards might have slightly different game rules, but the gist is always the same: By scratching the card, you will unveil different symbols or numbers. The right combination of these symbols/numbers will see you winning a prize. Often, the card simply has different amounts listed and if you get at least three of the same, you win that amount.
If you win from a physical scrach card, you normally have to go to a shop to get your payout. If the payout is small, you might just exchange it for a new scratchie. In other words, you get a "free" chance to try again.
One of the best things about online scratchies is that wins are quicker and easier to reveal – and they often happen more frequently than with the physical counterpart. Online casino games will normally have an RTP (return to player percentage) of 80-90% or more. The best games might have an RTP of 96% or more. This means that, technically and over time, you will get 96 cents paid back for every £1 bet. So the higher the RTP, the higher the chance of getting your money paid back in prizes.
Scratch cards winners can win anything from a few pounds to millions. Online scratchies often have large prizes on the line as well as various features that might result in bonuses, multipliers etc. And last but not least, bonuses at online casinos can be used to play more rounds for free.
Themes of Online Scratchies
Traditional scratchies might not come with any specific theme. But online, each game has a unique name, design and gameplay that makes it even more fun to play. New scratch cards are released all the time to feature more intricate and unique options. So what are some of the themes you might meet?
Football scratch cards – With symbols such as football players, balls, referees and more
Scratch cards inspired by other games – Try a Deal or no Deal scratch card game or a Monopoly inspired scratchcard
Bingo scratch cards – Many online casinos offer scratchies as games that can be played alongside bingo, with bingo balls used as symbols
Christmas scratch cards – Festive variants that can be played all year round but are especially popular in December. Scratch to reveal Santa and all of his gifts
Free Scratch Cards
With so much to choose from and new scratch cards being released all the time, it can be difficult to know where to get started. If you haven't tried online scratchies before, we recommend that you first check out some free versions. Many online casinos allow for players to test out games in demo mode so that you can learn how the game works without spending any real money.
Where to Find the Best Sites for Online Scratchies
We believe that online scratchies are quicker, easier and grander than their physical counterpart. There is a lot more to choose from in terms of themes and designs, and the possible wins are enormous. So the question then becomes: where can you find these games?
First of all, it is important to know that far from all online casinos offer online scratchies. A lot of casino sites only focus on the most classic game categories such as slots, card and table games, and live casino games. But there are some gems out there that also offer scratchcards, bingo, sports betting and more. And what's even better is that we have already done the research for you!
At the top of this page, you can find a list of 10 of the best online casinos for UK players that all offer online scratchies in their game selection. They are all safe and great, but which is the best option for you will depend on your preferences. You can check the bonuses and some highlights of each casino and if you want more information, you can click to read our full reviews. Find your favourite, sign up and get ready to scratch (online)!
Online Scratchies FAQ
In this guide, we have covered everything you need to know about online scratchies and more! Before leaving you to get started with some online scratchcards yourself, we will answer some final questions and answers related to this game category.
What is a scratch card?

A scratch card is a type of game where players scratch a surface to unveil numbers and/or symbols that can result in a win. Online scratchies work just like physical ones, with the exception that you don't have to scratch any physical surface. Instead, you just click to reveal the result.

How to win on a scratch card?

Each game will have slightly different rules but the overall idea is to reveal at least three or more of the same symbol/number. Scratch the card and if you have a winning combination, you win the worth of it. How to win online scratch cards is a lot easier, as you can just click a button to see the symbols and will get an instant message if you won anything or not.

Does anyone win online scratch cards?

Yes, many players have won some small or large sums from playing online scratchies! As long as you play at a reputable and licensed online casino or gambling website, you will have a fair and random chance at winning. Playing at unlicensed casinos or websites that are otherwise not trustworthy could have you playing a fake scratch card where it is not possible to win, so only play on licensed sites such as the ones we recommend in this guide.

Do scratch cards expire?

If you are playing physical scratchies then yes, there is an expiration date. Normally this is for a few years which means that you should have more than enough time to claim your prize. Online scratchies won't have any expiration date and will also pay out winnings instantly.

How to check if you have won on a scratch card?

For physical scratchies, you can check the rules of the game (normally on the back) to see which symbol combinations are needed etc. If you believe you have a winning combination, you can bring the scratchie to a kiosk or another establishment that sells and handles payouts for scratchcards. With online scratchies, you will see right away if you won or not as the game will tell you.

Are scratch cards worth it?

Just like any other form of lottery and gambling, scratchcards are a fun game based on luck. The games can bring a lot of fun and entertainment and as long as you don't play for any more money than what you can afford to lose, it can be worth it for the thrill (and possible payout).
The only question that remains is:
Are you ready to play online scratchies?
Head back up to the top of this guide to see our top list of the top 10 sites for online scratchies at the moment, pick your favourite and get scratching!