Playing Bingo Online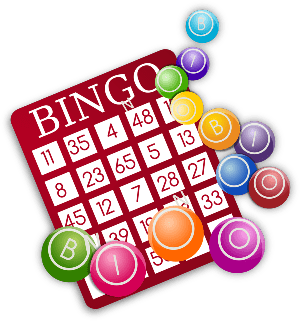 Playing bingo online is just as fun as playing in a bingo hall or landbased casino. Bingo is a simple game of chance, not much unline lotto, where random numbers are drawn. The aim is to have the numbers picked on your bingo card.
There are many different versions of bingo, where the most common UK version is a 90-ball game. When playing bingo online, you will get the chance to choose from other versions including 75- and 80-ball as well as jackpot games too.
There are currently many bingo websites and online casinos that offer bingo games. And several casinos add bingo to their collection. Bingo gambling sites give you the chance to play from the comfort of your home; to win money or just for fun.
The best value games are of course those with high payouts to take home. When you win, you can normally choose from a variety of payment options including PayPal and Boku for payouts.
Mobile Online Bingo
With the rise of online bingo, there are new bingo sites popping up all the time. And to keep up with the times, most online casinos and bingo websites are optimised for mobile play; especially nowadays wherein people rely on their mobile phones so much. People these days have this mindset that if it's accessible on mobile, then it is convenient. So, it's really a good move to have online bingo on mobile.
This means that you can play mobile bingo while on the go or on your commute. Normally you can play directly from your mobile browser, but some sites also offer a specific bingo app.