Robert Cohen – Editor in Chief at Kabono
Robert Cohen is the Editor in Chief and main author at Kabono.com. He has been working with online casinos for more than 10 years and has tested hundreds of different operators. Robert believes gambling can and should be a fun activity, and is a strong promoter of responsible gambling. Learn more about him in this introduction!
The Casino Expert
Hi! My name is Robert Cohen and I love everything casino-related. I originally stumbled across the online casino world through poker. When I was young, I loved playing card games. As soon as I had learnt Blackjack and various Poker variations, I was hooked.
I have played a lot of land-based poker tournaments, but they are not always accessible. That is why I started dabbling with online poker too, and soon enough that snowballed into a passion for other online casino games. These days, I play anything from poker to slots, scratch cards and Roulette, and I consider myself quite the casino expert.
I want others to be able to enjoy the same joy I get from online gambling, from the very best online casinos. That is why I got so happy when I found Kabono!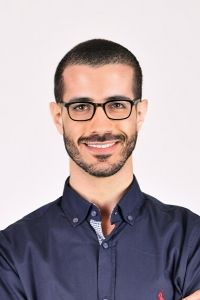 My Role at Kabono
Here at Kabono, everyone lives and breathes online casinos. And as Editor in Chief, I get to do what I love every single day: read and write about online casinos and casino games. And of course, in order to write the content, I need to research the subject closely. This includes a lot of fun times testing new casinos, spinning some slots, and enjoying some casino bonuses.
Everything I come across that I find worth sharing will end up at Kabono.com. I don't want to waste anyone's time, so you can rest assured that anything you find on Kabono is worth a try. I love all our brands, but at the same time, I like to offer a variety of options as I know everyone has different preferences.
Based on my experience and thoughts, I hope that you can quickly and easily find your new online casino.
The Content Team at Kabono
I might be Editor in Chief and the face of content at Kabono, but I am far from doing it all by myself. I work with a great team of experienced writers and researchers. Thanks to this content team, we are able to sift through hundreds of casino brands to find and list only the very best ones out there. All content published at Kabono is thoroughly researched and written for new and seasoned casino players alike.
Enjoy the casino fun, and remember to play responsibly!
My Latest Posts