3 Fun Bingo Promotions to Enjoy at PlayOJO This March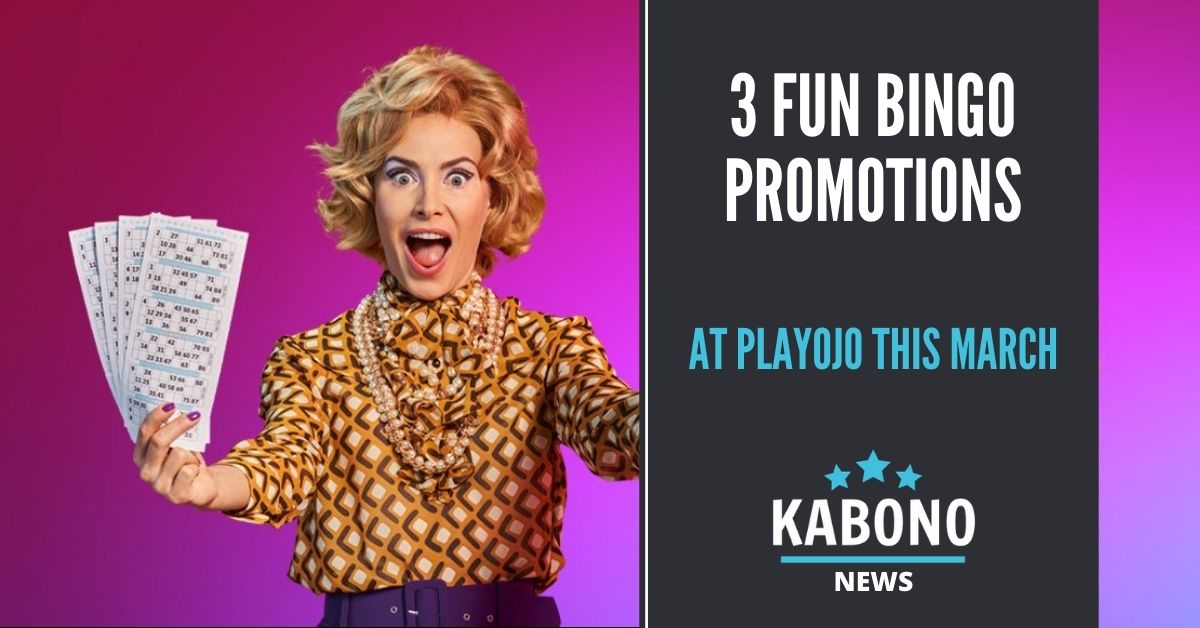 Spring is here, the weather is getting warmer, and there is a lot to look forward to. March is a month of many celebrations with International Women's Day, St. Patrick's Day, Mother's Day and more. And what better way to enjoy the month, than with some fun casino offers? One of our favourite online casinos has a list of fun bingo promotions to enjoy this March!
March Bingo Promotions at PlayOJO
If you like online bingo, we have some treats ready. In addition to lots of fun and regular casino bonuses, you can take part in the following three bingo promotions:
1. Paddy's Day Fun
The 17th of March is St. Patrick's Day. The day is of course already all about fun, good times and Irish luck, but it can be even more fun if you play some bingo! On this day, PlayOJO has a special game in store where every player is guaranteed a piece of the prize pot.
The total prize pot will be of £5,000 where half of it will be paid out as a split, community jackpot. The £2,500 jackpot will be split evenly between all players who have purchased a ticket to the bingo game!
The second £2,500 share will be given to the 1 Line, 2 Line and Full House winners. All in all, there is lots of lucky gold to be won!
The game is played at 9.30 pm in the Paddy's Party room. You can pre-buy tickets for 30p each, maximum number of tickets per player is 100.
2. Weekend Wonders: Fab Friday and Super Saturday
PlayOJO also knows that every weekend is worth celebrating. Friday's are fab and Saturday's are super – at least the last Saturday of the month!
Every Friday during March you can join the Fab Friday bingo room at 10 pm. Every week there will be an exclusive £500 game only available to players of PlayOJO.
And to make the last weekend of the month even better, Saturday the 28th of March is Super! Then there's a whopping £1,000 game in the Super Saturday room.
For all the weekend events you can pre-buy tickets for 10p. You'll get 10% money back on every ticket you buy and there's a guaranteed prize pot. At only 10p per ticket, you can buy up to 100 tickets per game.
3. Bingo Bake-off
If you haven't gotten enough fun from the two events above, you might be interested to know that the March's Baker's Dozen network has a total of 13 prizes to be won. The 13 prizes total £15,000 up for grabs, which includes 10 Roll-on prizes worth £1,000.
It's March Madness in the PlayOJO bingo games this month, so make sure not to miss out!
Don't forget, it's all wager-free!
What we love about sharing these fun bingo promotions from PlayOJO is that PlayOJO is a wager-free casino.
What does no wagering casino mean?
These fun promotions are all to be found at the online casino PlayOJO, which is a wagering free casino. This means that none of the bonuses and promotions come with any wagering requirements.
Most casinos will have wagering requirements attached to all bonuses – not only the welcome offer, but also other promotions and prizes. At a no wagering casino, you can opt in for any of the offers available and if you win, the prize is yours to keep right away.
So what are you waiting for? Sign up at PlayOJO and take part in these fun March bingo promotions!