GambleAware Launches Female-Focused Harmful Gambling Campaign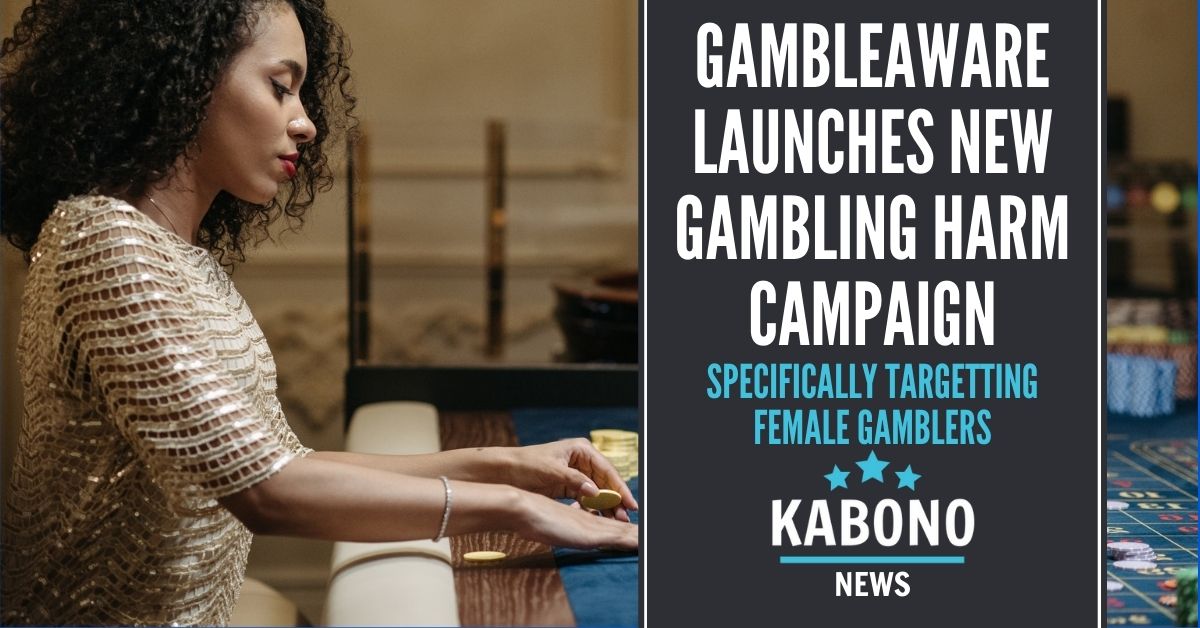 GambleAware has launched a new national gambling treatment service campaign in which the focus is a target market that often gets neglected: female gamblers. While gambling addicts are disproportionately male, the charity has found that there is also a rise in female gamblers. Due to that, the new harmful gambling campaign launched today targets this specific audience with visuals featuring women and supporting stats.
A Harmful Gambling Campaign Focusing on Women
The British charity GambleAware aims to keep people safe from gambling harm. The charity raises awareness and shares information about the risks of gambling and how to get help should it be needed through various campaigns and events. In its latest harmful gambling campaign, the focus is on female gamblers to support the estimated one million women at risk in the UK.
The campaign aims to target women aged 18-54. It consists of adverts in various mediums that will run from January 31st to the end of March.
The Rise of Female Gamblers
As part of the newly launched campaign, GambleAware has also shared statistics that look at the habits of female gamblers specifically. Among the information released, it is stated that up to a million women in the UK are at risk of being harmed by gambling. It also shows that traffic to online casinos popular amongst female gamblers peaks in the winter months.
In the past five years, the number of women seeking treatment for gambling addiction has doubled. From 1,134 women in 2015-16, it has gone up to 2,423 in the period 2020-21. A major issue is also the fact that female gamblers often avoid seeking help, meaning that the number of women actually suffering can be a lot higher. According to GambleAware, 1 million women are now deemed to be at risk of suffering harm. The charity will share more information in a study that will be released later this year.
Educating and Supporting Affected Women
The aim of this new harmful gambling campaign is to educate and spread awareness on the topic. Women that are already in need of help or at risk of harmful gambling, can with this get informed about and seek support through the National Gambling Treatment Service.
Best Tips to Ensure Responsible Gambling
No matter if you are in the target demographic of this harmful gambling campaign or not, it is important to ensure that you always practise responsible gambling. Playing at online casinos and sportsbooks can be a fun leisure activity only if done responsibly. Please always keep the following in mind.
Understand what gambling entails and be realistic. Know that you might not win anything and treat the money spent as paying for entertainment rather than chasing prizes.
Never play for more than what you can afford to lose. Set a budget of how much you can realistically afford to spend without any return and stick to that amount. Don't chase losses but accept the money you spend as potentially lost.
Take frequent breaks. Ensure that you are in control of your gambling habits and not the other way around. Step away from your computer or put down your phone after gambling for a while. Just like with your money budget, you can decide on how much time you can afford to spend on gambling. Ensure that your gambling never gets prioritised over any responsibilites in your life (such as your work and family).
If you or anyone you know are experiencing a gambling addiction or harmful patterns related to gambling, it is important to seek help. You can reach the national gambling helpline at 0808 8020 133 – for free and around the clock. Gamcare also offers an anonymous live chat.