Unmask Free Daily Prizes with 'Prize Disguise' at PlayOJO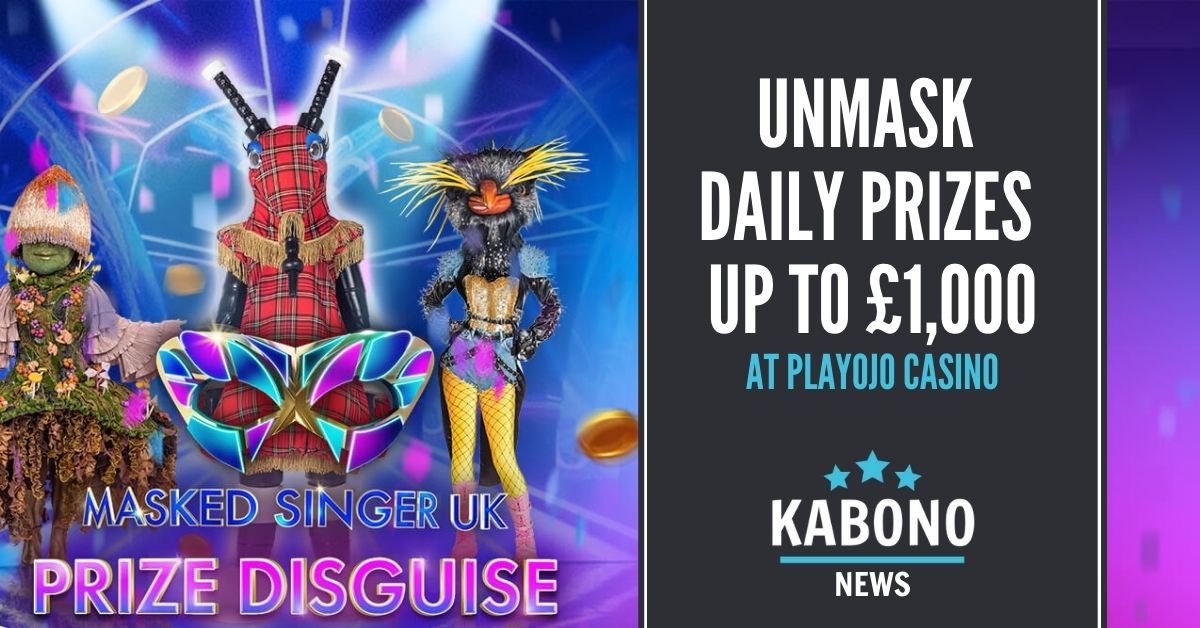 With the promotion Prize Disguise, players at PlayOJO can win up to £1,000 in cash prizes every day. Until the 12th of February, there are free daily chances to win free spins, cash and much more. Are you ready to unmask some prizes? Learn how to join in here!
What is PlayOJO's Prize Disguise?
Are you a fan of the TV series The Masked Singer? If you are, this is a grand promotion for you and if you aren't familiar with it – well, it's still a great promotion worth opting in for! With this promotion, players at PlayOJO can get free prizes every single day. All you have to do is unmask a character and see if there is a win waiting behind the mask. The best part is that this is not a one-time-only promotion, but something you can opt in for every single day until the 12th of February.
There is no deposit needed to join in on the promotion and there are no wagering requirements on prizes. No deposit, wager-free bonuses at PlayOJO – the very best there is.
Prizes Hiding in the Prize Disguise
Free spins on The Masked Singer Slot (5, 10 or 20 spins)
Free bingo tickets on The Masked Singer Bingo (5, 10 or 20 tickets)
Prize Twister free spin, which can award random prizes of up to £500
Cash prizes of £0.50, £1, £2 and £1,000
Various deposit offers
If you don't win anything on your first try, don't worry! All players can opt in for the promotion every single day until February 12th, so you have a lot of chances left.
How to Join in
If you are ready to win some free, daily prizes, simply follow the steps below:
Sign up at PlayOJO

if you haven't already and log in to your account
Head to the Kickers section and opt in for the "Prize Disguise" kicker
Click on a Masked Singer character to unmask
Clicking on the character will either reveal a win or not. Winning prizes include regular free spins, unique Prize Twister spins, various deposit offers or cash prizes of up to £1,000. Since PlayOJO is "the fair online casino", all prizes are of course wager-free.