History of Slot Machines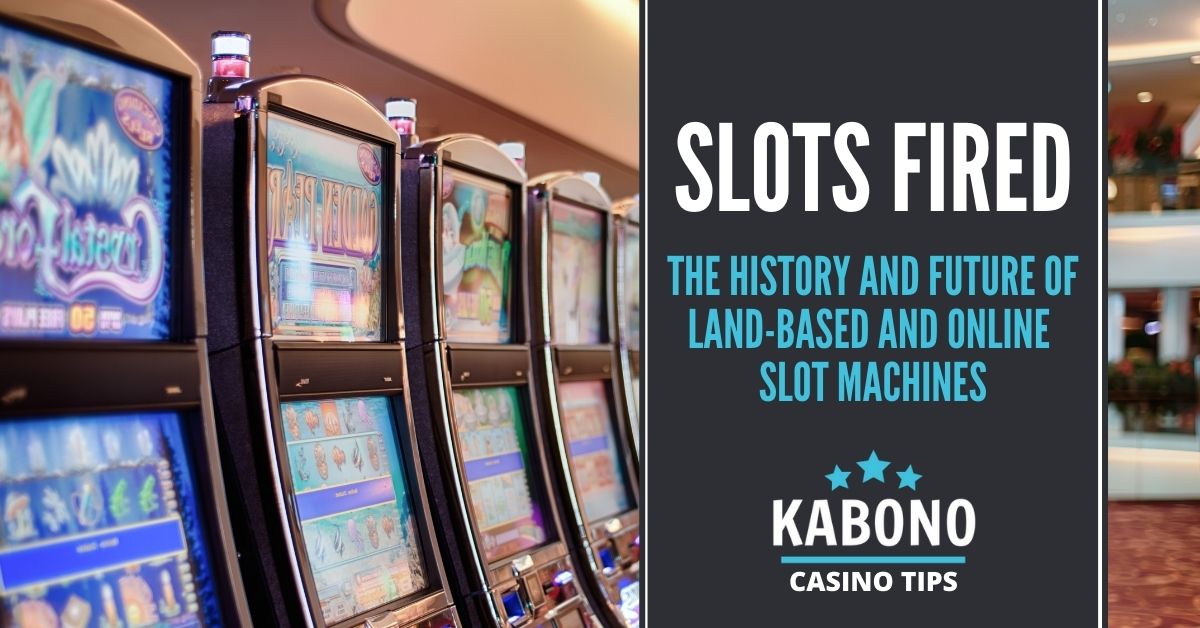 Today, slots are among the most popular games at any online casino – with thousands of variants available from hundreds of game developers. But where did this game type come from and how do today's online slots differ from the original land-based cabinets? In this guide, I will look into that and much more as I go through the history of slot machines.
Timeline of the History of Slot Machines
To start off, let's look at some key events in the development of slot machines from 1894 (!) to today:
1894 – The first (known) slot machine invented: The Liberty Bell from Charles Fey.
1907 – The first fruit machine with BAR symbol introduced: Operator Bel from Herbert Mills.
1910 – Slot machines began to become available worldwide and not just in the US
1976 – The first video slot machine introduced: Fortune Coin by Fortune Coin Co.
1994 – The first online casino software introduced by Microgaming
2015 – The progressive jackpot slot Mega Moolah by Microgaming made its way into the Guinness Book of World Records
The First Slot Machines
The physical games of slot machines, also known as fruit machines, have been around for far longer than many of you might realise. In fact, the development of what is widely known as the first-ever slot machine started way back in 1894. But even before this, in 1891, a gambling machine that was a precursor of the slot machines was developed.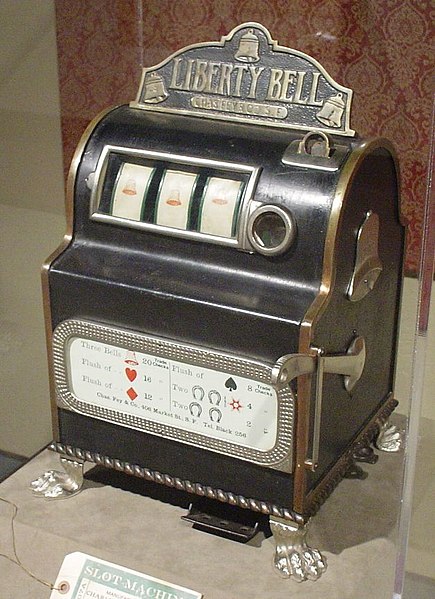 This first-ever gambling machine was developed in New York, US by Sittman and Pitt. The machine was based on poker and might remind more of today's video poker machines than slots. With five drums holding 50 card faces, players could get different poker hands. But even though players would place a nickel and pull a lever to spin the machine, no real-money prizes were given. Instead, players might get a pint or some cigars from the bar the game was placed in.
This poker machine turned out to be far too complicated to pay out real winnings automatically. Therefore the inventor of the first slot machine, Charles Fey, decided to choose a simpler option. The machine he developed in San Fransisco, US in the 1880s and -90s used only five symbols and three reels. The symbols used were horseshoes, spades, hearts, diamonds and a Liberty Bell – the latter becoming the name of the game. The Liberty Bell machine paid out wins depending on the symbols matched, with the highest payout being ten nickels for three bells.
The Development of Slot Machines
With Liberty Bell becoming a huge success in the US, more similar games started to appear. The new versions all used a similar game mechanic but some included other symbols on the wheels. For example, the first "fruit machine" with symbols such as cherries and oranges was introduced. For the first few years, more games were developed mainly in the US, but after a while, the technology also made its way to Europe and beyond. By 1910, slot machines were available worldwide.
The First Video Slot Machine
Up until 1976, the slot machines were all based on physical reels spinning in the cabinet. But then Las Vegas-based Fortune Coin Co introduced the first-ever video slot machine. The machine came with a 19-inch colour screen that displayed the spinning reels virtually. The new technology with a video display and buttons for the game functions started the evolution of the land-based slot machines we know today. Over the next years, new versions with larger screens and more functionalities were launched. One of today's popular game developers, IGT, purchased both Fortune Coin Co. and its video slot machine technology in 1978 and quickly became a pioneer in slot development.
The Introduction of Online Slots
Around 100 years after the first slot machine was developed, online slot machines came about. Online gambling began slowly with online lottery tickets and poker, but the first-ever online casino software was introduced in 1994. The company behind this launch is today one of the biggest game developers around: Microgaming. But even with the initial software up and running, it took a few more years before the first online slot was ready. According to Microgaming, the first casino (named The Gaming Club) was launched in 1998.
The first online casino games offered were a mix of video poker, table games and slots. Obviously, the first online games introduced were very basic. Online slot games were inspired by classic, land-based slot machines with a few reels and lines and simple symbols.
Video slots, progressive slots and more
The first online slots had a very simple layout and gameplay and those type of "classic slots" can still be enjoyed at most online casinos. But today, many players enjoy the more elaborate video slots with lifelike animations, unique themes and impressive bonus features. Today's slots are no longer just a few reels spinning to uncover fruit symbols but can have thousands of paylines and huge payouts.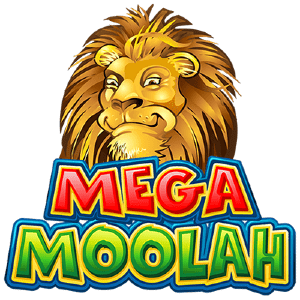 One very popular category of online slots is progressive jackpot slots. These are slots that have one or several jackpots that grow from each bet placed. The jackpot is normally shared across several casinos and/or games on the same network and can be won by any player at random. One of the most popular jackpot slots is Mega Moolah. This millionaire-maker made history when it was entered into the Guinness World of Records in 2015 for "largest jackpot payout in an online slot machine game". This was thanks to a whopping payout of more than €17,879,645.
Another type of online slots that has grown immensely in popularity in the last few years, is branded slots. These are online slots based on and developed in collaboration with licensed brands such as movie franchises and TV series. Many top game developers have released branded slots such as Vikings from NetEnt and Jurassic Park from Microgaming.
The Future of Slots
In addition to the past history of slot machines, we also want to touch on what the future holds for these games. Clearly, there has been a shift towards online games over land-based ones, and new online slots are developed every single day. Some of the largest game developers release new slots several times a month, with new elaborate bonus features, designs and quirks. If there is one thing we can know for sure, it's the fact that this development will just keep going.
We expect online slots to keep offering new creative and unique features. We also expect more licensed technologies such as Megaways and Megaclusters to be developed and offered across game studios. And of course, we hope to see more big-name branded slots of the movies, TV series and celebrities of the future.
---
FAQs on the History of Slot Machines
What was the first slot machine?

Liberty Bell, developed by Charles Fey, is known to be the first-ever slot machine. The slot was developed in the 1880s and -90s and released sometime in 1890.

Why are the games known as slot machines?

The name comes from the fact that originally, the games had a slot where players added inserting coins to play.

How do today's slot machines work?

Today, slots can be played both online and from land-based cabinets. While each game comes with unique symbols and features, the overall gameplay is generally the same. You click a button (or pull a handle) to spin a set of reels. Once the reels stop spinning, a set of symbols will show and depending on the combination of symbols, you might win a price. Online slots use RNG (random number generation) technology to ensure all outcomes are 100% random and fair.