What are Progressive Jackpot Slots and How do They Work?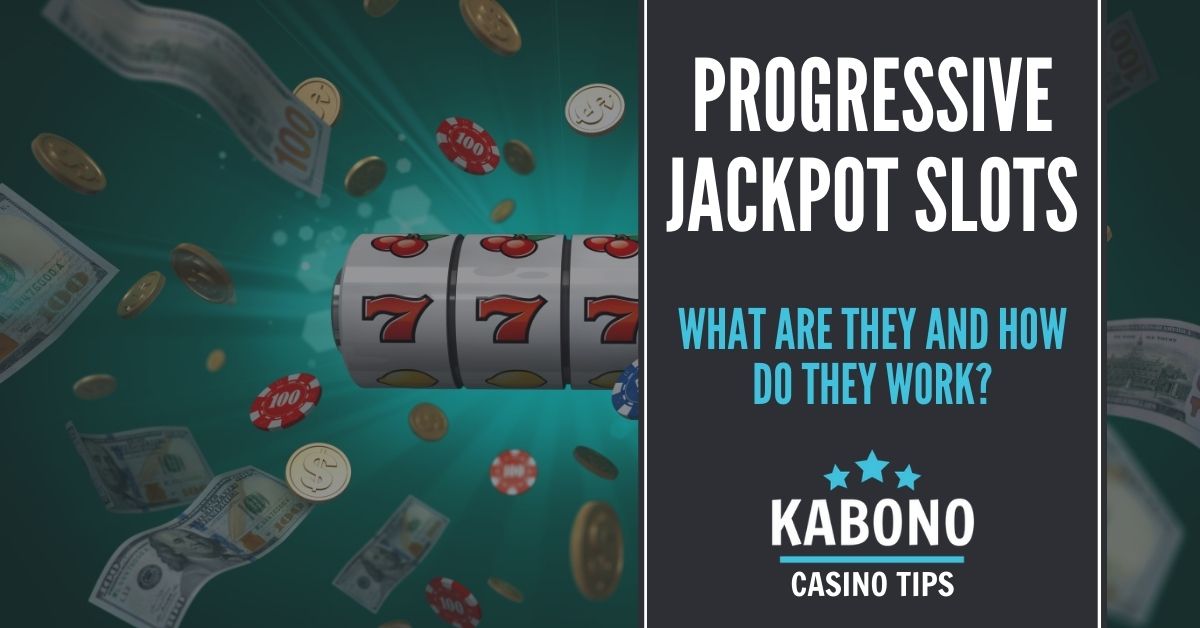 Progressive jackpot slots are maybe the most fun games you will find at an online casino. While the gameplay is as easy as on any other slot, the potential winnings are so much higher. Do you want to be the lucky winner of a grand jackpot? Then read on to learn more about the best jackpot slots and where to play them!
Introduction to Progressive Jackpot Slots
Progressive jackpot slots are simply slot games that come with a (or several) progressive jackpot(s). While all slots will come with a top prize and many have a static jackpot, the progressive jackpots are different. A progressive jackpot is a jackpot that will increase from every bet made on the game. Until a lucky winner lands the jackpot, it will continue increasing.
How to Win a Jackpot
Depending on which game you are playing, how to win the progressive jackpot will differ. Most slot games will either require a specific combination of symbols or a bonus game in order to win the biggest prize. As winning on slots is fully luck-based, there is no trick to win the jackpot. You simply have to keep spinning and hope that you will land the magic combination.
If you do win, the jackpot amount is paid to your account and the jackpot will start from scratch again. Most jackpot slots won't start from £0 though, as they will have a minimum jackpot in place.
Local and Global Jackpots
There are normally two different types of progressive jackpots: local and global jackpots. A local jackpot will be specific for the casino while a global jackpot will increase for every bet made – no matter which casino it is on. The global type is the most common progressive jackpot at online casinos today.
Progressive Jackpots in Other Casino Games
While we focus on the progressive jackpot found in slot games, it is worth noting that other casino games can also have such a jackpot. Some versions of Roulette, Blackjack, Caribbean Stud Poker and Videopoker do come with progressive jackpot winnings. There are also landbased casino games that have progressive jackpots, but we will focus on online jackpots.
The Most Popular Progressive Jackpot Slots
Due to the grand payouts, progressive jackpot slots are really popular for casino players. And thanks to their popularity, game developers release new jackpot slots quite frequently. But even with new games available, some of the most popular progressive jackpot slots are classic favourites.
In order to offer a good player experience, most online casinos today will offer a selection of jackpot slots. The best casinos will even have a game category specifically for jackpots. By clicking to that category, you can see all the jackpot games available and also their current jackpots. If you are new to these games, it might be difficult to decide which game to start with. Therefore, we want to share our top five slots with online jackpots.
Mega Moolah (Microgaming)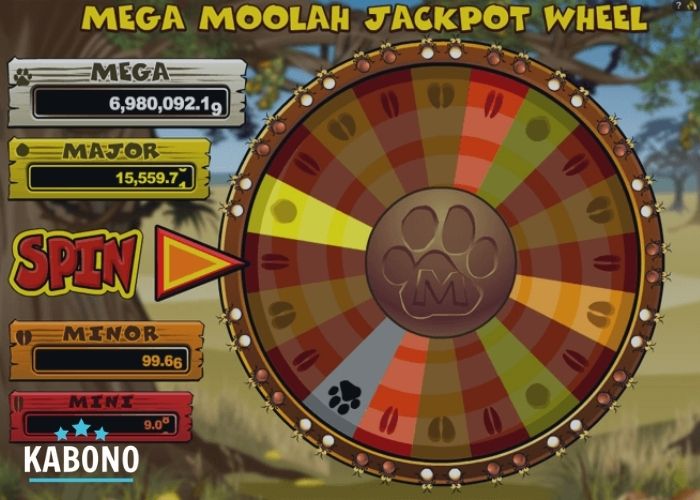 In many ways, Mega Moolah is the holy grail of jackpot slots. The Microgaming slot was released back in December 2006. While that is a long time ago and the graphics might be a bit outdated, there are no newer games that can compare to it.
The safari-themed jackpot game has paid out many millions of pounds in jackpot winnings. It actually holds the Guinness World Record for highest slot win! The slot has not one but four progressive jackpots, with the Mega jackpot starting at 1 million dollars. The game can be played at casinos such as Yako Casino and Fun Casino.
Mega Fortune (NetEnt)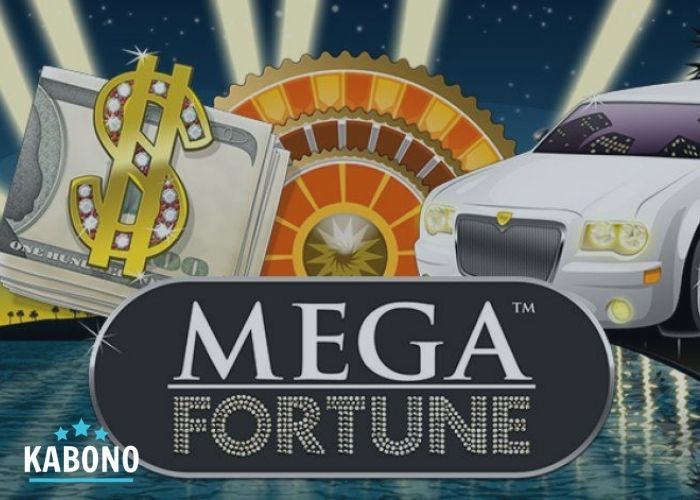 Another oldie-but-goodie is NetEnt's jackpot slot Mega Fortune, which was launched in 2009. The game has a luxurious theme with diamond rings, limousines and yachts showing up on the reels. Here you'll find a total of three jackpots – Rapid, Major and Mega. The Mega jackpot starts at £150,000 and has paid out several million. Try the game at PlayOJO or Slots Magic today!
Mega Fortune Dreams (NetEnt)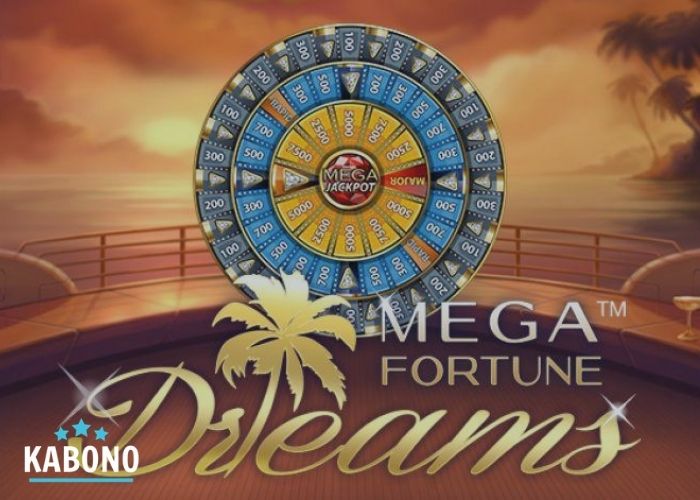 If you like Mega Fortune, you also have to try Mega Fortune Dreams. This progressive jackpot slot was released five years after the original – in 2014. The theme is still luxurious with gold and glitter. But in this version, you will find yourself on board a yacht with turquoise sea in the background and fruit cocktails next to the wheels. Mega Fortune Dreams also have a total of three progressive jackpots. Try the game at Rizk casino today!
Jackpot Giant (Playtech)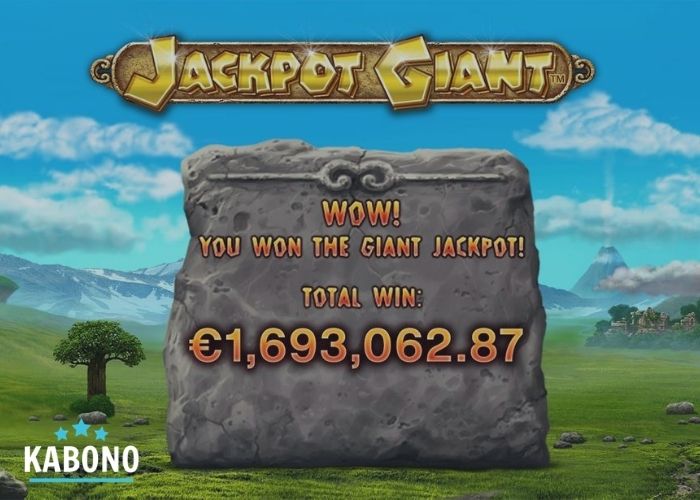 With the name "Jackpot Giant", you can of course expect a gigantic jackpot in this game. This progressive slot was released by Playtech in 2014. The gameplay is simple but comes with some great surprises. There are lots of bonuses available and a giant jackpot. Give it a go and see if you are the lucky winner at casinos such as PlayUK!
Hall of Gods (NetEnt)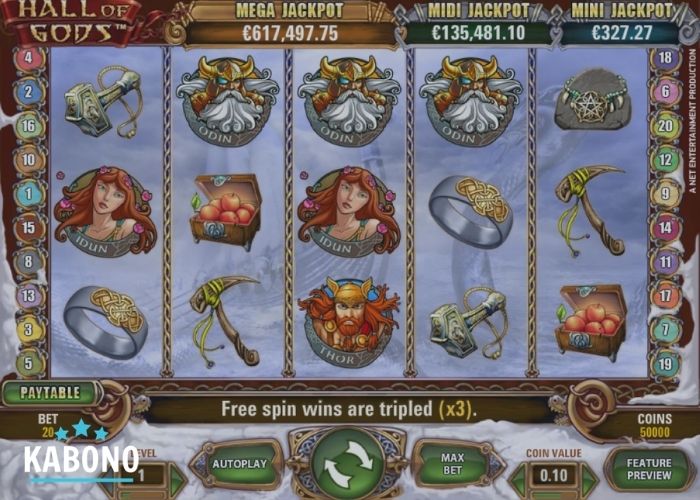 Another jackpot slot from NetEnt, this one with a slightly different theme. Instead of luxurious drinks and diamonds, you will meet the Norse Gods and their sidekicks. The slot was launched in 2010.
In order to win the jackpot, you need to enter the bonus game where you'll use Thor's hammer to break shields and match symbols. There are three progressive jackpots up for grabs, with the highest one being the Mega jackpot. Break some shields over at CasinoCasino or Plush Casino!
NetEnt Jackpot Slots
As you might have noticed from the list above, NetEnt has a lot of great jackpot slots in their portfolio. As one of the biggest providers of online casino games, we wouldn't expect anything less.
While there are other game providers who offer some great progressive jackpot slots too, NetEnt is always a safe bet. And we also like to recommend these titles as most online casinos in the world (at least all the ones worth mentioning) will offer games from NetEnt.
The Largest Progressive Slot Jackpot Ever
With so many jackpot slots available, it is tempting to land a grand winning on slots. And for some lucky players, the dream already came true! We hear about new winning stories all the time. But there is one payout that is bigger than any other. The largest progressive slot jackpot win actually made it into the Guinness World Record book for the biggest online slot win.
Up until 2018, the record-breaking win was held by a Brit. Jon Heywood won a grand total of £13.2 million on Mega Moolah in 2015. But in 2018, this record was beaten by a winner who won $21.7 million (£16.6 million) from the same slot. As you can see, Mega Moolah pays out some large sums!
Where to Play – The Best Jackpot Slots Casinos
Seeing some of the big wins that have already been paid out – and knowing that these games will continue to pay out big sums – you are hopefully ready to start playing! Luckily for you, all the casinos we recommend here at Kabono offer jackpot slots in their game selection.
When choosing which online casino to play at, you can check our reviews and have a look at the casino site. The game selection is easy to browse through before signing up. Simply make sure that there are jackpot games available and see which game providers are available. Most casinos also have a search bar in the game lobby, so you can search for Mega Moolah or Mega Fortune directly.
Good luck with your progressive jackpot slot endeavour!