Legal Gambling Age UK – How old do you have to be to gamble?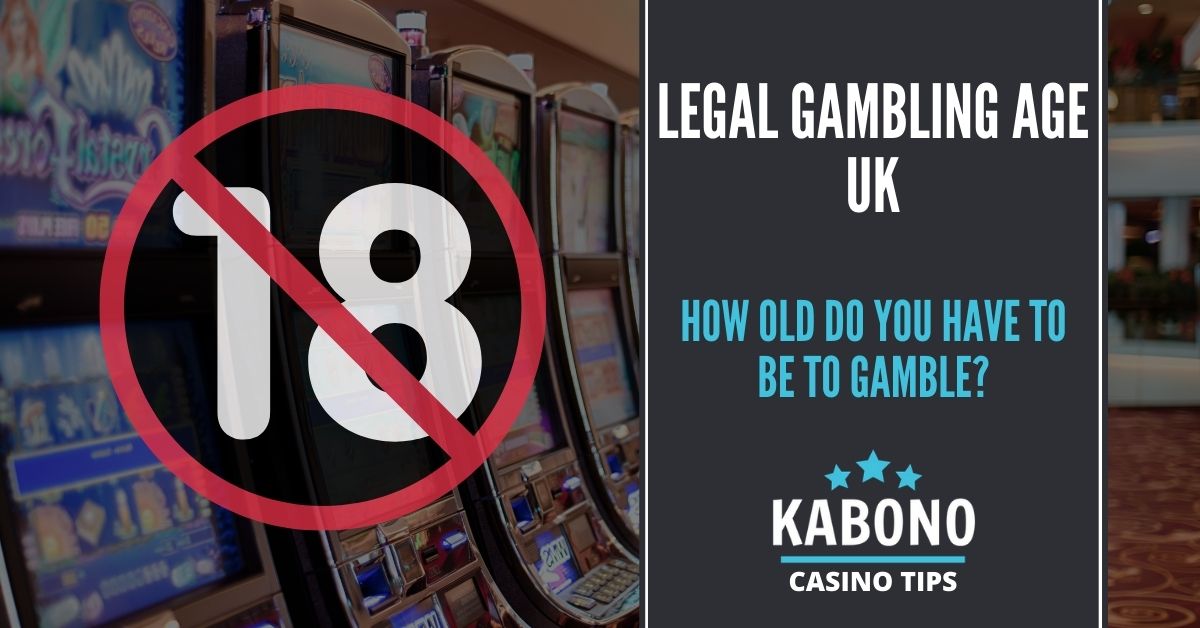 Are you interested in gambling but not sure about the legal gambling age UK has set? We don't blame you, as it is not a definitive number. Luckily it is quite easy to get an overview of! Just keep reading our guide to ensure you never partake in any underage gambling.
What is the legal gambling age in the UK?
While laws related to age restrictions are normally set in stone, the UK gambling age isn't as straightforward. That is simply because there isn't just one age restriction that covers all of gambling.
Gambling covers everything from casinos (online and offline) to national lotteries and everything in between. To give a clear understanding of the age restrictions, we have listed some different gambling types and their age requirement below. The list is sorted from high to low, with the highest UK gambling age requirement currently being 18.
| | |
| --- | --- |
| Type of gambling type/facility | Legal Gambling Age UK |
| Casinos and Licensed Premises (online and offline) | 18 |
| Gaming Machines (Category A, B1, B2, B3, B3A, B4 and C) | 18 |
| The National Lottery | 16 |
| Scratchcards | 16 |
| Football Pools | 16 |
| Gaming machines (Category D) | No limit |
| Non-commercial/Private betting | No limit |
| Equal Chance Gaming | No limit |
| Entertainment Centre/Fair Prize Games | No limit |
How old do you have to be to gamble?
As you can see from the table above, there is no one-size-fits-all answer when it comes to the UK gambling age. "Harmless" gambling forms performed at entertainment centres or non-commercial forms of betting is legal for everyone to enjoy. It is when there is a real prize, that is not simply a part of a fair, the legality changes.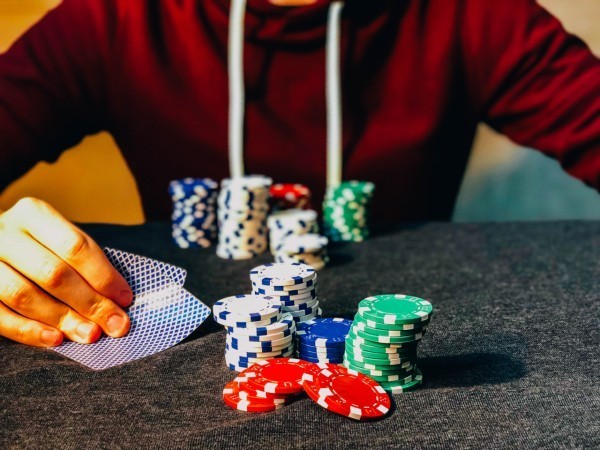 Casino age UK = 18
If you are planning to play at an offline casino (or licensed premise) in the UK, the minimum age requirement will be from 18 years. This also goes for all online casinos that are regulated by the UKGC and therefore legal for UK players to play at.
No matter if you are planning to play on slot machines, roulette and blackjack tables, or bet on sports, you will need to be minimum 18 years of age. This will be thoroughly checked by the casino. Landbased casino houses will, of course, have an ID check in place, and the same goes for online casinos. When signing up to an online casino, you will have to confirm your age before being allowed to play.
As already mentioned above, while the minimum age requirement is 18, some casino premises might have a higher minimum legal age to be able to gamble; for example 25.
Lottery age UK = 16
If you are not 18 yet but want to take part in some gambling activities, there are some choices available. This includes the national lottery and instant win scratch cards. You can also play at football pools. If this does not sound as intriguing as online casino games, you might be interested to know that lottery wins could end up paying out more than £100 million. Though these games has a smaller percentage of winning compared to a casino, considering the prize you can win, it is always good to give it a go.
Scratchcards and lottery tickets can be bought from your local corner shop or lottery business.
Gambling age restrictions in the UK and the rest of the world
Gambling age restrictions differ from country to country. This includes the prime example of how you can drink legally in some countries (like Denmark) at 16 while other countries require you to be 21 (like the United States – where you can drive a car at 16). But there are some restrictions that seem to be the same for most countries, and that includes the legal gambling age.
Like in the UK, many countries have a legal gambling age set at 18. This means that most casinos – both online and landbased – will also have a minimum age requirement of 18. There are some landbased casinos that will have a higher age requirement though, either due to local laws or to attract a certain clientele. It is therefore important to research this before planning to visit any casino.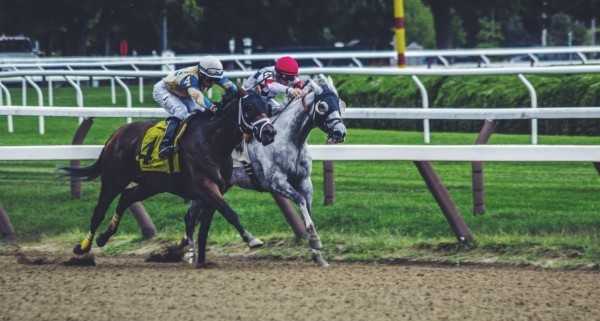 Why are the different legal gambling ages in the UK set in place?
While the legal gambling age might seem a bit confusing and sometimes somewhat random, they are put in place for a clear reason. All gambling restrictions and measures are set in order to ensure responsible gambling and to avoid problem gambling.
And to support the strict rules, there is a lot of ground. For example, research from Finland in 2015 suggested that underage gamblers are more likely to develop a gambling problem. This was following the 2010 decision to increase the legal age limit from 15 to 18.
In the UK, there have been calls to increase the lottery gambling age and added measures to ensure responsible gambling. An example is this petition from the 2015–2017 Conservative government. There is also an upcoming review of the gambling legislation set to take action. On the other hand, there have also been calls to lower the gambling age, for example on horse betting.
Who sets the UK Gambling Age Restrictions?
In the UK, anything gambling-related is regulated by the UK Gambling Commission. The UKGC was set up under the Gambling Act 2005 with the purpose to regulate all British commercial gambling. This body regulates gambling businesses in the UK, including the National Lottery and British online casinos. In August 2020, the UKGC launched their fourth National Lottery license competition.
What happens if you get caught gambling under 18 UK?
As the UKGC regulates all gambling activities in the UK, they are also the ones who suspend licenses, fine operators etc. if any requirements are not met – or valid complaints are sent in.
Underage gambling is strictly illegal and can at worst result in fatal events. It is therefore always important that you follow the gambling age.
For private persons who don't follow the measures set, for example by gambling at an online casino before turning 18 (and thus lying about one's age) may be subject to a fine and/or imprisonment. If the gambling was done at an online casino, your account will of course also be closed down and most probably blacklisted for life.
As long as you stick to the legal gambling age UK, playing at casinos and lotteries can be really fun. Good luck with your gambling endeavour – just remember to stay responsible and true when playing!