Several casino operators fined by UK Gambling Commission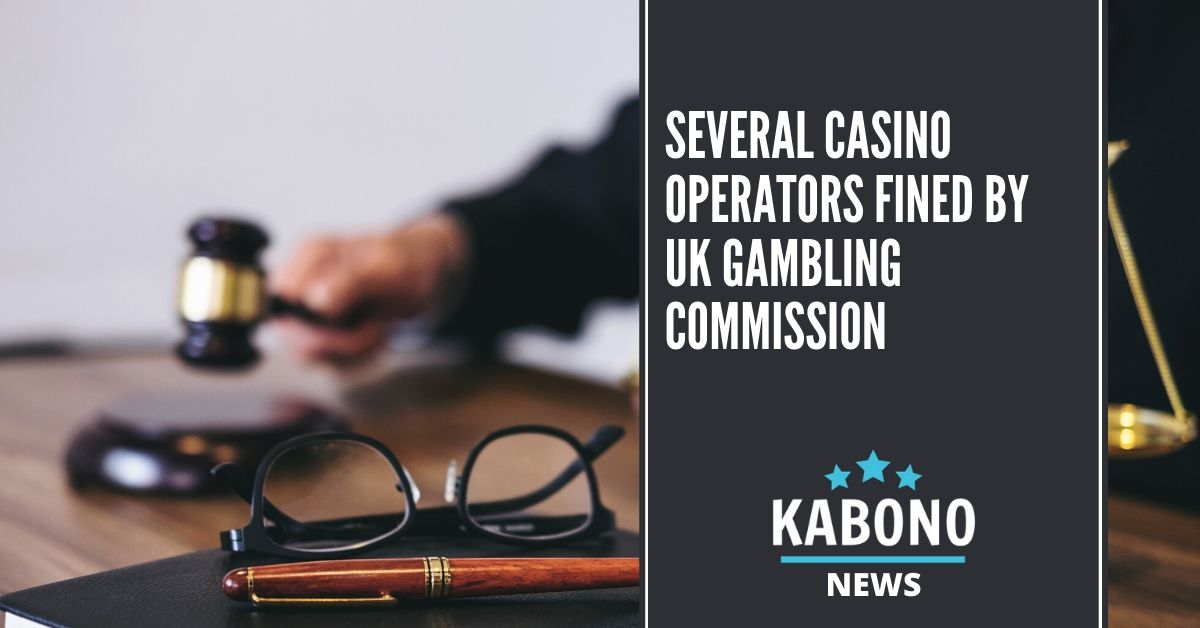 The UK Gambling Commission has issued several warnings and fines to operators over issues with third-party websites and failure to protect problem gamblers. Many casino operators have been warned that they can face regulatory action. Some operators have already been fined big sums so far this year.
FSB Technology fined £600,000 by the UK Gambling Commission
FSB Technology is one of the companies who have been fined £600,000 by the UKGC. The UK Gambling Commission found the company guilty of money laundering, social responsibility failings and advertising.
The UK company has failed to oversee its third-party websites and to ensure that their operators have and follow all necessary licensing agreements including anti-money laundering. FSB runs a so-called 'white label company' of third-party websites. But the company is still responsible for the licensing and legal operation of these websites.
The company has since responded and said they have made 'significant changes' after being fined. The fining of FSB came as a warning to other UK casino companies. But the company is not the only one that has been fined this year.
Caesars Entertainment fined £13 million
The company Caesars Entertainment, which runs 11 landbased casinos in the UK, has been hit with the biggest penalty for a UK gambling company ever. The fine of £13 million was issued by the Gambling Commission in April, based on money laundering failures and letting problem players being allowed playing.
Mr Green and Betway also fined
Earlier this year, online operators Mr Green and Betway were also fined by the UKGC. The William Hill casino operator Mr Green was fined £3 million for failing to protect possible problem gamblers. This included failing to freeze the accounts of gamblers who lost ten thousands of pounds.
Betway was fined a whopping £11.6 million, which at the time (March) was the biggest fine given to a UK gambling company. Since then, Caesars Entertainment's fine has topped the chart. The sportsbook Betway was also fined for failing to protect problem gamblers, in addition to letting gamblers play with stolen money.
What is the UK Gambling Commission (UKGC)?
The UKGC is the United Kingdom's regulatory body for gambling. All UK-based casinos (landbased and online) need a valid license from the UKGC to operate. In order to get such a license, they need to ensure a safe and fair gambling environment, in addition to following regulations related to advertising and more.
The Commission regulates their operators to ensure safe, fair and crime-free gambling for all parts. They also publish statistics that show UK gambling in numbers.
Regulations and fines issued by the UKGC are put in place to reduce problem gambling. When playing online, always remember to practice responsible gambling.
---
Sources:
https://www.gamblingcommission.gov.uk/news-action-and-statistics/News/regulator-issues-warning-to-operators-over-third-party-responsibilities-as-fsb-receive-sanctions-for-failings
https://www.gamblinginsider.com/news/9070/fsb-responds-after-600000-fine-for-aml-and-social-responsibility-failings
https://www.standard.co.uk/news/uk/caesars-biggest-fine-uk-gambling-a4404816.html