All British Casino Launches Brand New Design
All British Casino, a clear UK casino and Kabono favourite, has launched a brand new design and branding. With the help of a design and UX studio, the casino now has a sleek and modern look and feel that truly helps elevate the brand to new levels. This has luckily been done while still keeping traits that we know and love about this British online casino.
Out with the old…
As can be read from our All British Casino review, this casino has always had a clear theme. It is all about Great Britain with colours and photos reflecting London and the rest of the UK. The old design showcased this through photographs of British houses with some phone booths in the garden. The background was of bright blue colour and the header of the website showed an illustrated skyline of various skyscrapers of London town.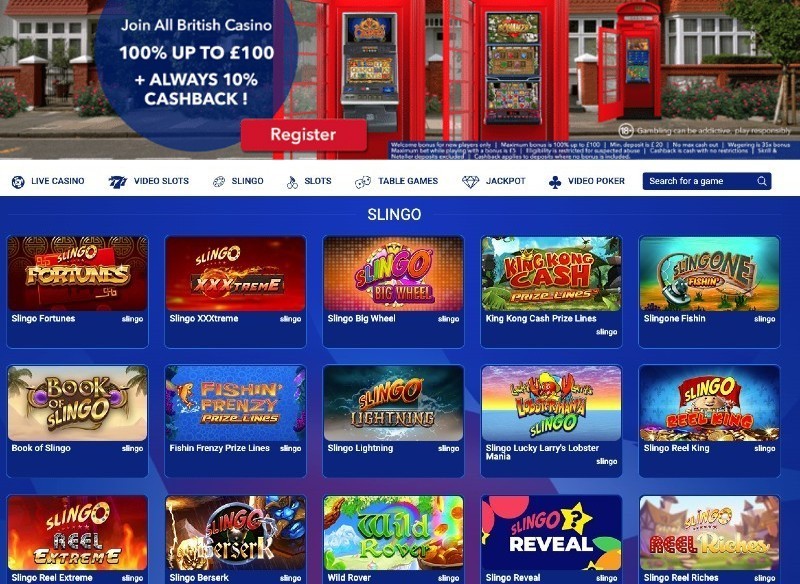 …and in with the new
While the design was very much on-theme and celebrated anything and everything British, it was also a bit outdated and chaotic. So when the team at iGS got the assignment to fully rebrand the site, some pretty drastic steps were taken.
When opening the All British Casino site now, you will see a sleek and clean website with a clearer and more mature colour theme. Gone is the bright blue and bubbles in the background. It has also been stripped of a lot of the "extra" details and colours originally scattered around. This is instead replaced with large and clear text and buttons. Only the most important information is highlighted.
You can also choose if you want to use the website in regular mode or dark mode (pictured below). This gives a white or dark blue background respectively.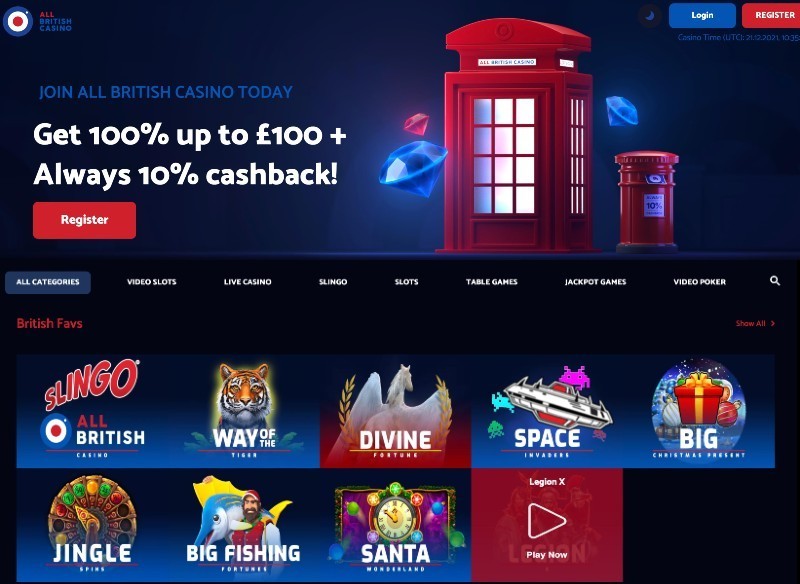 It's all in the details
The rebranding of All British Casino has resulted in a clean and modern website that still holds a clear British theme but in a much subtler way. In addition to what you see at first glance, a lot of improvements have been made to make the website faster and easier to navigate. The game thumbnails have a sleek design and change to red when hovered over.
It's easy to scroll down the page to find what you are looking for and as you are scrolling, the logo moves along with you. In fact, a very smart detail is the new logo which is interactive and moves around as you scroll – just like the ball in a Roulette wheel.
Do you want to check it out for yourself?
Sign up at All British Casino today and enjoy the enhanced experience!