Blackjack Strategies – Do They Actually Work?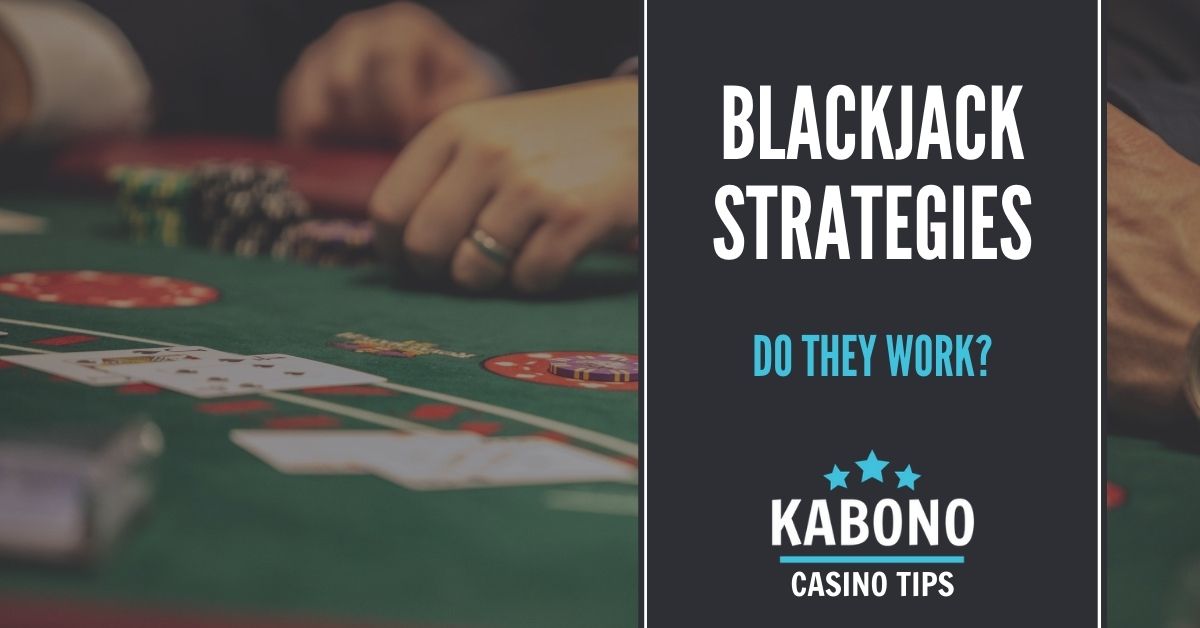 Blackjack is a classic card- and casino game that can be found at almost all online casinos. What might look like an intricate game at first glance is actually quite easy to learn and understand. And thanks to various blackjack strategies, you can increase your winning chances!
Did you know that blackjack is actually one of the casino games with the lowest house edge? The house edge can actually be decreased if you play your cards right! If you don't know where to start, check out our top blackjack strategies below. Then sign up at one of our top-recommended blackjack sites and try the strategies for yourself!
Basic Strategies
There are a lot of different blackjack strategies to choose from and some are easier to follow than others. We will go through some common and basic strategies that you can learn and use without any hassle. But before getting to that point, it is important to first know the basic rules and gameplay of blackjack.
Blackjack is a card game where you play against the dealer and not any other players at the table. The dealer will start by dealing two cards to you and two to himself. Only one of the dealer's card will be visible as face up to you, making it a game of both strategy and luck as you choose what to do next. There are several actions to choose from with the overall goal of getting as close to the sum of 21 on your cards – without going bust (more than 21).
Soft vs Hard Hand: In blackjack, hands are often referred to as "soft" or "hard" this is just another way of saying "with our without an Ace" as soft hands contain an Ace while a hard hand doesn't.
The Martingale Strategy
One of the most common strategies for both blackjack and other casino games is the Martingale strategy. In its essence, the strategy is based around doubling your wager following a loss. This means that if you lose your hand to the dealer, you will play another round with a double wager, with the hope to win back your money (and a prize).
As an example, this is how it will look if you start by betting £5 and losing four rounds before winning the fifth:
| | | |
| --- | --- | --- |
| Bet number | Wager | Result |
| 1 (loss) | £5 | -£5 |
| 2 (loss) | £10 | -£15 |
| 3 (loss) | £20 | -£35 |
| 4 (loss) | £40 | -£75 |
| 5 (win) | £80 | +£5 |
Always hit on Soft 18 and Hard 12
When seeing the two cards you have dealt, you will need to decide what to do next. And while there is no definitive answer, there are some hands you should always play a certain way. This is not only based on your own hand but also what the dealer's face up card is showing. If you have any of the following hands, you should always hit (ask for another card).
Always hit on Soft 18 (Ace + 7) if the dealer's card is 9, 10 or Ace
Always hit on Hard 12 if the dealer's card is 2 or 3
Always stand on 18 and 16
Sometimes it is best to stand in order to avoid going bust by drawing another card. How big of a risk you should take will also depend on the dealer's face up card. We suggest always standing on the following:
Always stand on 18 (pair of 9s) if the dealer's card is 7
Always stand on hard 16 (multi-card) if the dealer's card is 10
Always split 8 and Ace
Most games of blackjack will allow you to split your hand if you get two of the same cards dealt. It might seem like a good idea to always do this, but remember that you will then be playing two hands. Based on that, we believe the following hands are the best to split:
Always split a pair of 8s
Always split a pair of Aces
It can also be smart to split the following:
Always split a pair of 9s if the dealer's card is 9 or less
Always split a pair of 2s or 3s if the dealer's card is 2 or 3
Advanced Blackjack Strategies
The essence of blackjack is knowing when to hit, stand, or split, which is also something you will learn by trying (and failing). But if you want to make use of some more advanced strategies, there are more options available. This includes the well-known card counting technique as well as cheat sheets that are created to help players know what to do.
Memorizing cheat sheets, tables and charts
If you are brand new to playing blackjack or just don't know what do do next, a cheat sheet can be a helping hand. When playing at a landbased casino you won't be able to smoothly bring a printed out table or chart with you, so then you will need to have it memorized. But when playing online, you can very easily print out or open up a tab with a cheat sheet which you can refer to while playing.
Card counting
One of the first strategies many people think of when it comes to blackjack is counting cards. A common misconception is that this is illegal, but it actually isn't. While it might be frowned upon and also a difficult strategy to complete with perfection, it is totally allowed to try it.
Card counting is all about counting which cards have already been played to try to understand what is hiding underneath the dealer's face down card. At most landbased casinos, blackjack is played with several decks so it might not be the easiest to keep track of. And when playing online, you will not be able to make use of this strategy as easily. For live casino games it can work.
Blackjack strategies that do NOT work
While blackjack strategies can be a great starting point and a helpful tool when playing the game, it is important to remember that they in no way guarantee a big win – and that not all strategies will work.
If you don't know the rules of the game well enough or don't follow the strategy thorougly, this is of course not a good starting point. But in addition to this, there are some strategies that we simply don't recommend as they rarely work.
Mimicing the dealer in order to decrease the house edge (actually you will increase it as the player goes first)
Always standing and therefore never hitting bust
Using strategies like Martingale or Reverse Martingale with a high first wager (which will quickly increase if you lose your bet)
Summary
Blackjack is a fun and classic casino game that requires more skill than luck. In this game you will need to calculate and find out when to hit versus when to stand, or possibly split or double-down. If you are new to the game or don't know where to start, it can be very helpful to make use of some blackjack strategies.
The easiest way to get started is by using a cheat sheet or similar to follow while playing online. Also, remember that you can start by playing the games for free before playing for real money. Good luck!