See How Betting Sites are Marking the Platinum Jubilee Celebration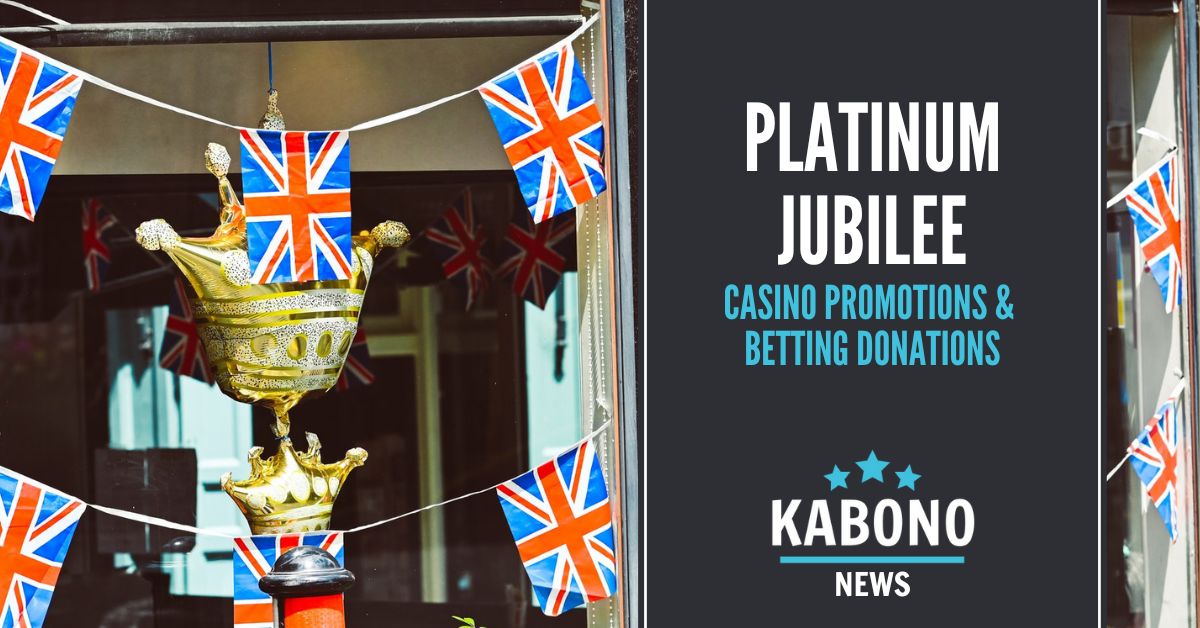 This year marks a unique celebration with the Platinum Jubilee. Not only are we getting an extra bank holiday, but there are also a lot of celebrations happening all around the UK. Not only is an event-filled weekend coming up, but also the Royal Ascot. And UK betting sites are sure to make the most of it. So as you enjoy a well-deserved break and a refreshing drink this weekend, check in on how some of our favourite casinos and sportsbooks are marking the celebration.
Royal Ascot Donations
Our Queen Elizabeth II is the first British monarch to celebrate a platinum jubilee after 70 years of service. So of course, celebrations are in place!
A first noteworthy event is one that actually combines Platinum Jubilee and the Royal Ascot. That's because several Betting and Gaming Council members will be marking the celebration with a generous donation from the horse racing event.
William Hill, Unibet and many other betting sites will donate all profits from the Britannia Stakes race taking place on June 16. The profits will be donated to some of the UK's largest charities including ABF – The Soldiers' Charity and Cotswold Riding for the Disabled. This follows last year's Britannia Stakes fundraising drive which raised more than £1.25 million.
The betting sites are expected to make a profit but even if they don't, they have agreed to make a donation. This means that by betting on Britannia Stakes this year, you can win money for yourself or be part of the donation. Either way, it's a win-win!
Platinum Jubilee Casino Promotions
If you don't feel like waiting until the Royal Ascot, you'll be happy to learn that there are many Platinum Jubilee promotions offered this weekend. Among others, BetFred is offering two bingo promotions and a royal quest in its casino. Get free spins, cash or a share of a big prize pool. No matter which type of promotion or game you prefer the most, there's lots waiting.
Do you want to learn more about the offers and find more promotions to join? Simply check our post about the best casino promotions of week 22.
Enjoy the Extra Long Weekend and Celebrate!
Did you know that thanks to the Platinum Jubilee, we are enjoying an extra bank holiday in the UK this year? Thanks to the spring bank holiday being moved from the last Monday of May to June 2nd, Thursday is a bank holiday. And thanks to the addition of an extra Jubilee bank holiday on the 3rd, it becomes a four-day weekend.
Planned Events to Check Out
There are many planned events you can watch or join this week, including the following.
Queen's official birthday parade (Thursday).
Service of Thanksgiving (Friday).
Horse racing derby at Epsom Downs (Saturday).
In addition to the official celebrations, there are also many local and private events being hosted. So place your bets, head out for a drink and enjoy!