Safer Gambling Week 2022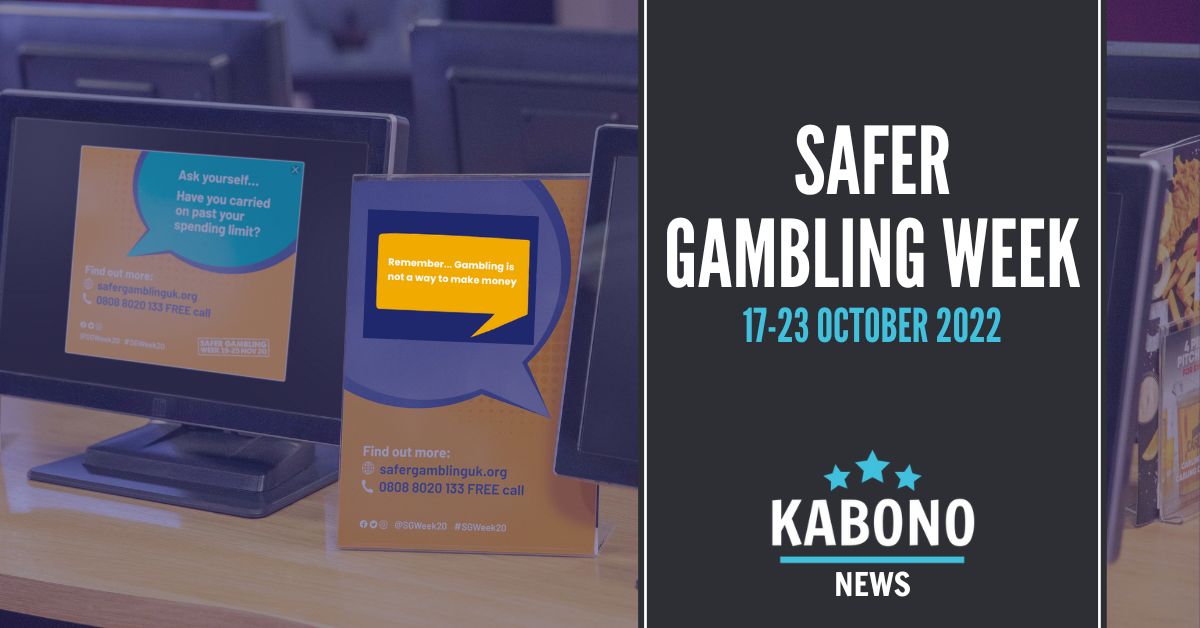 This week, Safer Gambling Week is back for a 2022 edition. Like last year, this week is dedicated to safe gambling in the UK. With lots of resources and tools at hand, Safer Gambling Week 2022 is dedicated to highlighting the help available. And as an advocate for legal, safe and responsible gambling, Kabono is of course in support of this campaign.

What is Safer Gambling Week?
Safer Gambling Week is a yearly event campaigning for safer gambling online and offline. The campaign is led by the gambling industry and aims to reach players, staff members and others directly affected by the industry, but also the wider public in general. Through exposure online and offline, the initiative wants to drive awareness and highlight questions, answers, tools and more related to safe gambling.
While the event is hosted for one week a year, the aim is to offer tools and resources that can result in safe and conscious gambling all year around. This year, Safer Gambling Week 2022 runs from the 17th to the 23 of October. During this week and beyond, you might come across Safer Gambling banners, news articles and more at various websites and establishments in the gambling industry and beyond.
Why is Safe Gambling Important?
Gambling addiction and other negative results of poor gambling habits are common among both men and women in the UK. Nevertheless, there is still a stigma around the topic, and many don't know how to get help. That is why campaigns such as Safer Gambling Week 2022 are so important, making the topic more available and approachable.
Gambling should always be done in a safe manner. This includes only gambling at legal and licensed establishments or websites, as well as knowing your own limits. It's important to be in control of your gambling habits – not the other way around. If you are gambling online, you can normally make use of tools such as setting limits for your deposits, losses and/or playing time. Such tools and more helpful resources are among the information Safer Gambling Week wishes to highlight and inform about.
Learn More about Responsible Gambling and How to Get Help
If you would like more information about responsible gambling or need help with gambling habits, please don't hesitate to seek support. You can call the free national gambling helping at 0808 8020 133 or check out any of the following websites:
safergamblinguk.org
gamcare.org.uk
begambleaware.org