How to Choose an Online Casino?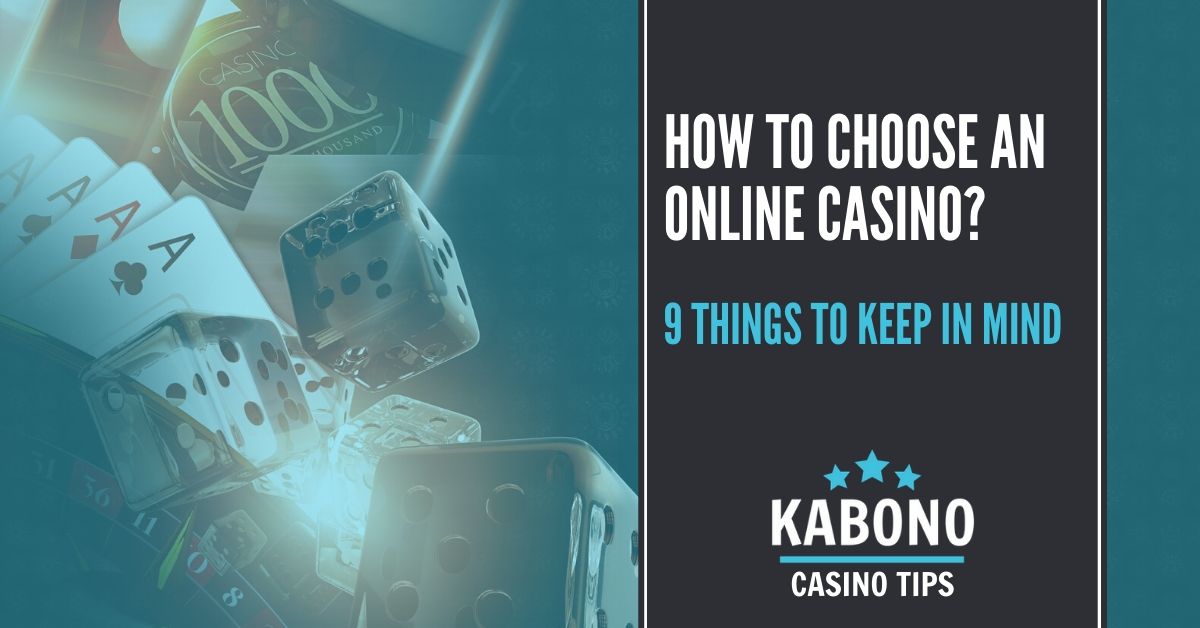 In your casino questions answered, we look at and explain common questions related to online casinos. In this article, we answer "How to choose an online casino?"
If you are new to online gambling, the first step is choosing a good online casino. And if you are already a frequent player but don't feel that happy with your current casino, the first step on your new casino journey will be the same.
But how do you choose an online casino? In this article, we will guide you through the process and list 9 very important things to keep in mind when finding and picking your casino.
Top 9 Things to Keep in Mind when Choosing an Online Casino
As a new casino player, it is easy to get lost in the flashy promises of bonuses and thousands of games casinos advertise with. And while both the bonuses on offer and game selection are important parts of the online casino experience, there are some other things to check and keep in mind that are more important.
Wondering how to choose an online casino? Let us guide you through what we at KABONO think are the most important, in descending order.
1. Licensing and Accepted Countries
I think we can all agree that finding and getting excited about an online casino just to end up not being allowed to play there, is a massive waste of time. While there are some casinos that accept players from around the world, most will have some restrictions in terms of which countries are on their "accepted" list.
There are several reasons why a casino restricts certain countries, and it often has something to do with the licensing of the casino. As an example, all UK casinos will need a valid license from the UKGC to accept British players. The same goes for Swedish players, who need to play at a casino licensed by the Swedish Gambling Authority – Spelinspektionen.
This means that as a British online casino player, you need to play at a casino that A) has a UKGC license and B) accepts players from the UK (or your current country of residence, if that is not the UK). 
It is easy enough to find this information: the licensing logo will normally be found in the footer of the casino website. In addition, you will find information about their license and accepted countries in their terms and conditions. But if you want to do as little work as possible, you can simply sign up to any of the casinos we recommend here at Kabono. They are all licensed by the UKGC and accepts players from the UK.

Important Information
There are some online casinos out there that might not have the correct licensing in place, but still let players from all countries sign up. All countries might not be on the "accepted" list, but the website still makes it possible to sign up. That is why it is important to always check for the license and accepted countries before signing up.
2. Security and Responsible Gambling
When playing at an online casino, it is really important that the casino offers a safe and secure gaming environment. The casinos collect a lot of personal information from their players, and it is important that that information is kept safe. In addition, it is really important that the player's interest is kept in mind and that any player who needs help will get it.
That is why the emphasis on security and responsible gambling is so important. All casinos should have good security and safety measures in place, but the truth is that not all casinos care as much. That is why you should never take this for granted before signing up.
In terms of security, it is important that your personal and financial details are kept secure and not shared with anyone. This is normally done through encryption technology such as 128-bit SSL. This will encrypt all your personal data and ensure that it can not get in the hands of third parties.
For your financial security specifically, it is also important to note that the casino offers reputable and common payment methods (see point 3). Also, look for user reviews and comments regarding withdrawal speed and any unresolved issues related to payments. This can give an indication of how the casino handles payments and queries.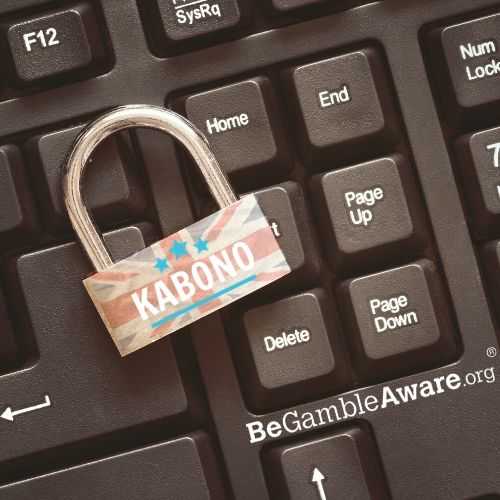 To keep gambling fun and never out of control, it is important that the casino has a good program for responsible gambling. The best online casinos will offer professional help through customer support when needed and also have specific measures in place. Such safe gambling measures can include time, deposit or loss limits, and self-exclusion.
In addition, the casino has a responsibility to check up on players and keep an eye on anyone who deposits or lose a lot of money.
Important Information
If you feel that you or anyone you know has not been followed up well enough by the casino, you can file a complaint to the gambling commission.
3. Payment Methods and Currencies
While it is possible to play at an online casino for free, you will need to spend some money in order to win real money. All forms of gambling involve a degree of financial risk, and it is important that your money is kept safe and that you won't lose out on fees, slow transaction times or poor payment providers.
Most online casinos will accept debit and credit cards, e-wallets, mobile payments and direct bank transfers. Which exact payment methods are available and a good choice for you, will depend on your country of residence. For example, as of April 2020, UK players can no longer use credit cards (or any payment method linked to a credit card) at online casinos.
The most important when it comes to payment methods is that there is a selection available and that you recognise standard providers such as Visa, PayPal, Skrill, Boku, Pay via Phone etc.
If an online casino only offers one payment method or only options you are not familiar with, this is a big red flag. You should be able to choose your preferred option from a good list of options. In the photo below you can see the logos commonly found on many UK casino sites.

The payment method itself is one thing, but the payments will also come with various rules. This includes the minimum and maximum deposit and withdrawal amount. In addition, you should look out for any fees added to the transaction. This might be done by the payment provider itself, but should never be added by the casino.
Finally, you should check out which currencies are available at the casino. If a casino accepts a lot of countries (see point 1), it should also offer a lot of local currencies. For UK casinos, pounds should be available. You don't want to sign up to a casino to find only euros or dollars accepted and losing out on currency conversions.
Important Information
As of April 2020, credit cards (and e-wallets connected with credit cards) can no longer be used as a payment method for UK players. If you notice any casinos still listing credit cards in their UK payment methods, contact us or the Gambling Commission.
4. Bonuses and Bonus Terms
While the bonuses should not be the first and sole reason you choose a specific online casino, they are still high up on the list. What is important, though, is that it is not just about the initial welcome bonus. You also have to check for other promotions, loyalty programs, and the bonus terms of the casino.
Starting with the welcome bonus, there should first of all be a welcome bonus on offer. Any casino not welcoming new players with an initial bonus is not worth wasting any time on. Welcome bonuses come in many different variations and sizes, so you should find something that suits you the best.
If you prefer free spins or a standard deposit bonus on your first deposit, then most casino bonuses will do just fine. If you are planning to make lots of deposits, then a bonus given across several deposits is a better choice. And if you will be playing on sports betting or live casino exclusively, you should look for bonuses that are uniquely designed for these categories.
Once you've finished the welcome bonus, there should also be other bonuses and promotions available to players that are active. The best casinos have various daily or weekly bonuses, like for example the Kickers at PlayOJO. You should expect to get free spins and match bonuses even when you are no longer a newbie at the casino.
For the most loyal players, there should be a VIP program or some sort of loyalty program available. The best casinos don't exclude this to only include some players but have a gamification-setup where all players can collect points and climb up the various steps of the loyalty ladder. The more you play, the more points you collect, and the more perks you get.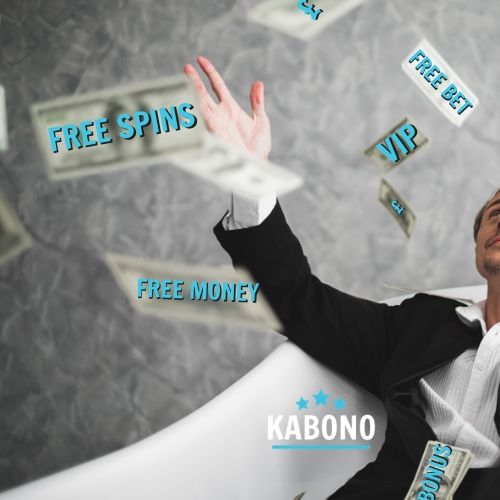 Finally, none of the bonuses above are worth much if the bonus terms at the casino are not favourable. All bonuses will have terms and conditions attached and most casinos will have the same terms for all bonuses. This includes the minimum deposit amount required to get the bonus in the first place, the wagering requirements attached to bonus winnings, and time limits.
The bonus terms should be easy to understand with no hidden details. The most favourable bonuses are those with low playthrough requirements – or no wagering requirements at all. Some casinos restrict bonuses to certain payment methods only, so it is important to check this before signing up and making your deposit.
Important Information
Wagering requirements state how many times you will have to wager the bonus, deposit and/or winnings amount before any winnings can be withdrawn from your account.
5. Game Selection and Software Providers
In the end, what are online casinos all about? Winning at online casino games, of course! So even if a casino has great bonuses and is super safe and secure, it is no good unless there is also a grand selection of games available.
Similar to the bonuses, it will be subjective what sort of game selection is a good match for you. Some players prefer classic casino games and slots only, while others want a variety of classic games, new games, and unique games.
Some casinos will offer thousands of slots while others have a smaller selection of slots but make up for it with a live casino, Keno, Bingo, scratch cards and sports betting. In the end, it is up to you what you will be playing. But it is always better to have the option of variety than to not have it.
No matter how big or small the game selection is, online gambling is another case of quality over quantity. While it is great to be able to browse through an endless amount of games, it doesn't matter if all of those games are crap. The games should be fun and of good quality – with the chance for some big wins.
The best casinos offer games from the biggest and most reputable software providers in the industry. This includes NetEnt, Micrograming, Evolution Gaming, Play'n GO, Yggdrasil and more. If you see one or more of these names under the game providers available, it's a good start!

In addition to the quality of games, the user-friendliness should also be of high quality. We'll get back to this on point 8, but specifically for the game selection, this includes lots of filters, categories and search bars that will make it easier for you to find the perfect game.
And of course, new games should be added frequently!
6. Customer Support
Although the best online casinos should have everything in place, sometimes things happen or questions arise. Then it is really important to have customer support readily available, preferably around the clock and through different means of communication.
The customer service staff of a casino should be there to serve you – the player. They should be properly trained in the technical questions and issues that might arise, and of course friendly and easy to understand. If the casino you are playing at offers any other languages than English, the customer support should also be available in those languages.
The best casinos should offer customer support via different channels including live chat, email and phone support. And ideally, they should all be available 24/7 in case things happen in the middle of the night or you are in a different time zone.
Important Information
When choosing an online casino, it is a good idea to contact customer support even before signing up. Not all casinos will allow you to do this, but they should. Then you can test how quick the response time is and how knowledgeable they are about the casino.
7. Mobile Casino Options
Gambling has moved from the brick and mortar casinos to online casinos, and today we are moving more and more towards mobile casinos. We use our smartphones for everything and that should include online gambling without any problems.
While some of us like to sit down at our desktop computer or laptop and browse some casino games, a lot of players prefer to do this via mobile. This opens up for a whole new gambling experience when you are commuting, on the toilet (just admit it), before falling asleep, or while you are watching a football match live.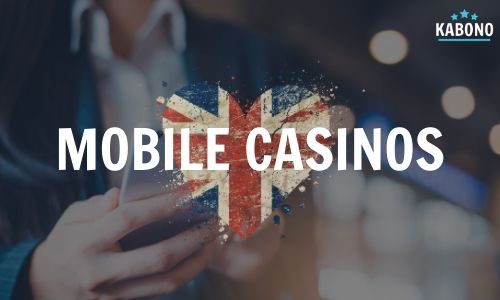 These days, the best casinos should not only have a great website but also be fully available on mobile devices. Some casinos develop their own casino apps while others are compatible with mobile browsers. When choosing an online casino, you should find a casino that is available on mobile devices without any hiccups.
8. User Experience
If an online casino has a lot of bonuses on offer, a grand game selection, many means of contact and more, it can quickly feel a bit overwhelming to find and browse through it all. That is why the usability of the casino is so important.
When choosing a casino, you should find the perfect balance between lots of options available combined with a clear and easy-to-navigate website. This should, of course, be both on desktop and the smaller screens of mobile devices.
A user-friendly casino should offer a clear menu where you have all of the most important options available (games, bonuses, payment options etc) and lots of information available where and if you need it. There should be a search bar so that you can search for exactly what you need, and of course, a great customer support staff who can help you if you get stuck.
Important Information
Before choosing an online casino, try accessing it on several devices. This way, you can see how the usability is on both mobile and desktop and there won't be any surprises once you sign up and need to switch to another device.
9. Your Personal, Subjective Opinion
What most other sites will fail to tell you is that in the end, it is all up to your personal and subjective opinion. You can read as many reviews and user comments as you want, but no one else can tell you what is right for you. That is why we at Kabono urge you to browse and check out the casino for yourself too.
Read our reviews thoroughly and then check for yourself if it sounds like a good fit. Most online casinos will let you play some games, browse their terms and promotions, and contact customer support before signing up.
If you open up a casino site and your first impression isn't good, then don't go for it. If you love one of the casinos we feel are mid-range, then try it out! Use our reviews and guides as a stepping stone and then form your own opinion to find your perfect match. In the end, it is you who will be playing there.
Questions to Ask Yourself when Choosing an Online Casino
Does the casino have a valid license and accepts players from my country?
Is the casino safe and secure with responsible gambling measures in place?
Is there a variety of reputable payment options available for my currency?
Are there any bonuses on offer with fair bonus terms?
Are there many games on offer from the best software providers?
Is customer support available 24/7 and on different platforms?
Can I play on both desktop and mobile devices?
Does the casino offer a user-friendly experience with easy navigation?
Do I like and trust this casino?
Bonus: Find a Reputable Casino Recommendation Site
Checking up on the bonuses, game selection, safety, customer service and more of a lot of different casinos can end up becoming a full-time job. At least if you want it done right and thoroughly! But you don't actually have to do that work yourself…
Here at Kabono, we have done all that work for you!
Of course, there are many sites like us out there, but we believe that we offer the best option for UK players because:
We only focus on the UK market, which means that you won't get confused by casino sites that aren't actually legal for UK players to play at.
We only recommend reputable and fair casinos. Other casino comparison sites might recommend dodgy casinos for their own financial gain, but we would never condone that. We always keep your (the player's) interest first in mind!
We have an experienced Editor in Chief who is not only a full-on casino expert but also very passionate about his work. This means that new content is published, edited and updated every single day.
Are you ready to start playing? Simply browse our top lists of the top UK casinos, new UK casinos, no deposit casinos and the casinos with the best bonus and free spins offers.
How to Choose an Online Casino FAQ
How can I choose an online casino?

Choosing an online casino is easy, but can feel like a daunting task because of the wide variety of options available. Don't overcomplicate it though: Simply browse and read the casino reviews here at Kabono and find your favourite! Most casinos can be tested without even signing up first (in demo mode).

What is the best online casino?

With so many casinos out there, it is not possible to pinpoint one as "the best". This will depend on your personal preferences and what you want from a casino, so the best advice we can give is to figure out what is important to you and look for that in reviews.

What is the biggest mistake players make when choosing an online casino?

When choosing a casino, many players make the mistake of looking at and getting captivated by the welcome bonus only. The welcome bonus is only a small part of the casino experience, so ensure to look at things like security, license, payment methods, game selection and customer support too.